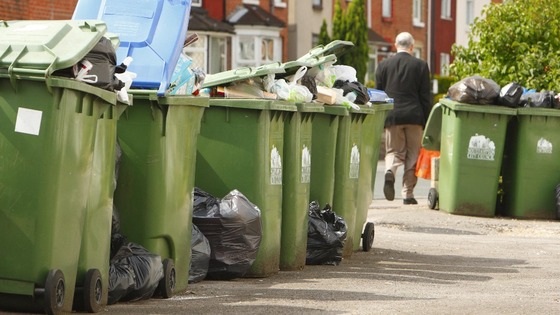 Wheelie bins could be rolled out across Birmingham by the end of 2015.
The city council say it will reduce carbon emissions from incinerators, improve the city's recycling rate and save taxpayers money as a result will cut landfill taxes.
A pilot wheelie bin project was rolled out in Brandwood and Harborne earlier this year.
The plans are due to go before cabinet later this month.
Cllr James McKay, Cabinet Member for a Green, Safe and Smart City, said:
"The pilot project has shown that wheelie bins can work in Birmingham and I am encouraged by the results we have achieved.
"We are now at the stage where we can begin to roll-out bins across the city so households in all wards can benefit from the cleaner, modern and efficient system which residents in Brandwood, Harborne and 82 per cent of the country already enjoy."