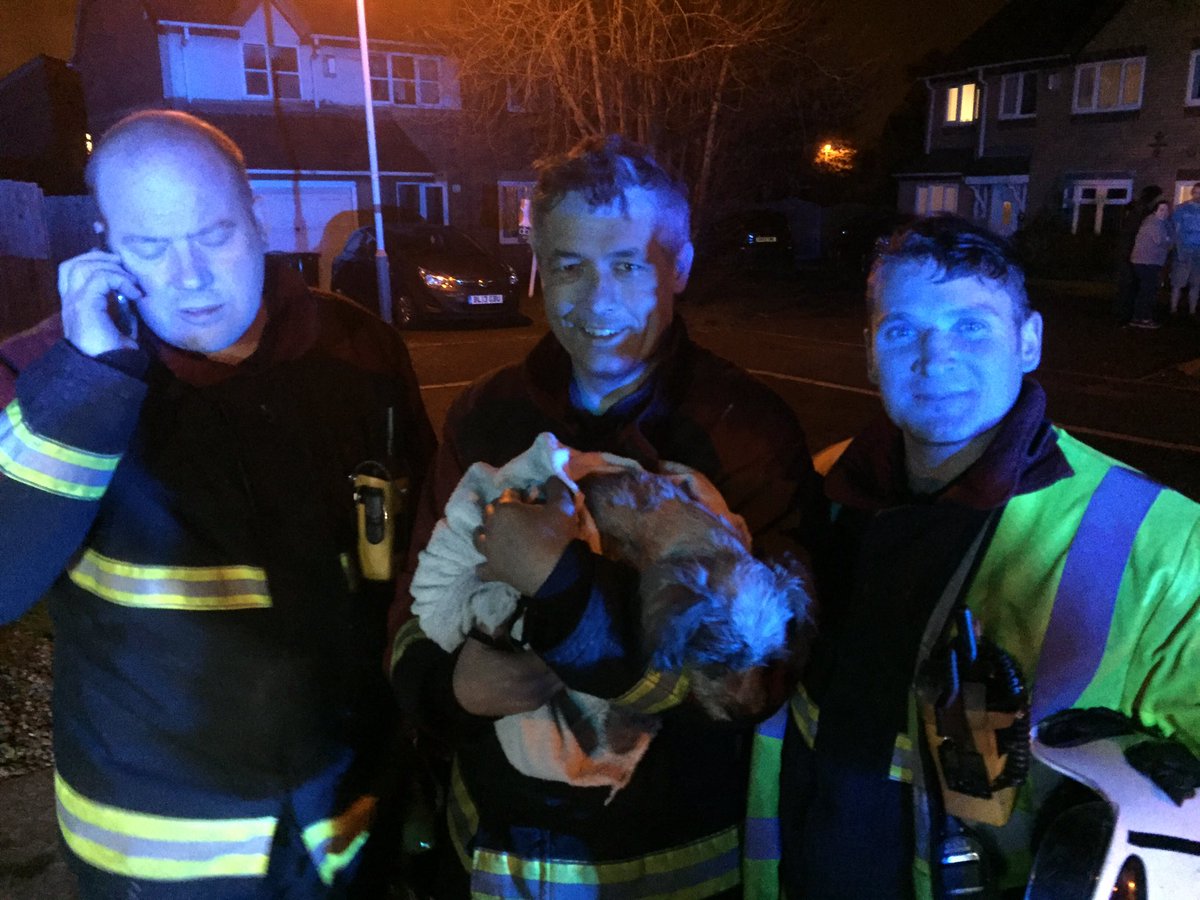 Crews from Wolverhampton Fire Service and Fallings Park helped save a dog on Sunday evening.
The dog, named Hope, was unresponsive when they found her.
They managed to revive her after she was given oxygen and CPR.
Advertisement
The fire on Primrose Avenue has increased to 5 pumps & an Hydraulic Platform. Further pumps proceeding from @willenhallfire @bloxwichfire
The public are being asked to get creative and help suggest names for new booths at Wolverhampton's Grand Theatre as part of its big summer refurbishment.
The building will have a complete renovation on the Front of House areas on all three levels. The theatre is calling for name suggestions for booths on the dress circle level and two suites, and say they're hoping for names like significant performers, shows or songs.
The winning names will be revealed in June, and the big refurbishment is due to end before a big re-opening gala night in September.
"The Grand Theatre is at the very heart of Wolverhampton and holds a lot of memories for the public who have visited over the last 120 years. The refurbishment is very much with the public in mind, to improve comfort and the overall theatregoing experience. It seemed appropriate to involve the very people who help to keep the theatre thriving and so we're calling for the public to suggest names for our booths and suites and help shape the future of the Grand Theatre."
– Scott Bird, Press & PR Manager for the Grand Theatre
Click here for more on the theatre's big renovation plans.
A married couple facing child sex offence charges took their own lives in a suicide pact, a coroner has ruled.
Read the full story ›
We have another bank holiday weekend where the weather forecast is not as dry and bright as we would like, but there will be some sunshine
Read the full story ›
Advertisement
The lessons aim to give 10-16 year-olds positive thinking skills and develop their ability to cope in tough situations.
Read the full story ›
Snow showers, hail, sleet, thunder, arctic winds it's all to come over the next few days in the East and West Midlands.
Read the full story ›
A serving soldier in the British Army has been charged with three counts of supplying Class A drugs in Wolverhampton last year.
Oliver Bramwell, 22, from Rosemount Gardens in Ackleton is accused of providing cocaine to three men on the morning of 13 December 2015 after a night out in the city.
One of the men, Kieran Bainbridge, 20, collapsed in the Moon under the Water on Lichfield Street. He was in a coma at hospital and died three days later.
A coroner subsequently ruled his death was caused by a cocaine-related irregular heartbeat.
Bramwell has been bailed to appear at Wolverhampton Magistrates Court on the 10 June 2016.
Expect a blast of wintry weather over the coming days with no let up until later in the week
Read the full story ›
Load more updates