Two teenagers who plotted to kidnap babies by offering free designer children's clothes through a fake Facebook page have been sentenced to 12 months behind bars.
Holly Kelland, 18, and 17-year-old Codie Farrar, tried to dupe parents into giving away their contact details over the social networking site and tricked one mother into handing out her home address.
Murder mystery actress Farrar then visited the woman at her home, posing as a social worker, in September 2015, and asked to take the baby away for a half-hour "medical assessment".
However, the mother became suspicious when she saw the would-be kidnapper holding the baby's head incorrectly, and raised the alarm.
Both school-friends had already admitted conspiracy to kidnap three babies, identified only as U, S and W, and were at Derby Youth Court on Friday to be sentenced.
District Judge Jonathan Taaffe was told Kelland had been the architect of what was described as a "detailed" scheme by the girl's own solicitor, and had then recruited her "misguided" fellow plotter.
Kelland had been faking a pregnancy and suffering from undiagnosed mental health issues during the time of the offences, according to her solicitor Elaine Stapleton.
She lied to her own mother about carrying a child, and had a fully-equipped nursery with a cot at her home, the court was told.
In a series of text message exchanges, discovered on devices seized by police after both girls' arrest, Kelland had told her co-conspirator:
"Don't feel like baby chasing today."
Later, she said: "Did you bin the SIM (card)?"
By its very nature this is a case of extreme seriousness. A plan was hatched to kidnap a baby and not followed through, and fortunately it was only the alertness of the mother (of U) that prevented the actual kidnap taking place.

It was not a momentary decision but a prolonged period of action which involved setting up of a fake Facebook account to obtain details of new-born babies and families' details.

I have reservations about that motive as such a reason when they, in my view, usually lead to impulsive actions rather than planned, and in many ways sophisticated actions in this case.

I'd be failing in my public duty if a custodial sentence was not imposed.
– Sentencing, Judge Taaffe
Two teenage girls from the West Midlands were sentenced to 12 months detention after pleading guilty to attempting to kidnap three babies.
Reporting restrictions were lifted allowing the names of both girls to be made public.
They are 17 year old Codie Farrar from Evesham and 18 year old Holly Kelland from Wolverhampton.
The pair set up a fake Facebook group and posed as a social worker with the intention of taking babies from their mothers. One of the mothers targeted lived in Derby, and another in Wolverhampton.
Both girls were each handed 12-month detention and training orders, but will serve half of that sentence on probation under youth offending team supervision.
Advertisement
Lucy Kite has the headlines.
Six inmates were injured after taking a batch of dodgy legal highs which were reportedly dropped into HMP Oakwood prison by drone.
Read the full story ›
Cooler weather is forecast again for later in the week as the wind pulls in bitterly cold arctic air
Read the full story ›
Advertisement
The modern market has purpose-built cabins in Market Square in the city, and it actually opened for business 11 days ago.
Read the full story ›
Labour candidate David Jamieson has been re-elected as West Midlands Police and Crime Commissioner.
275,672 people voted for him.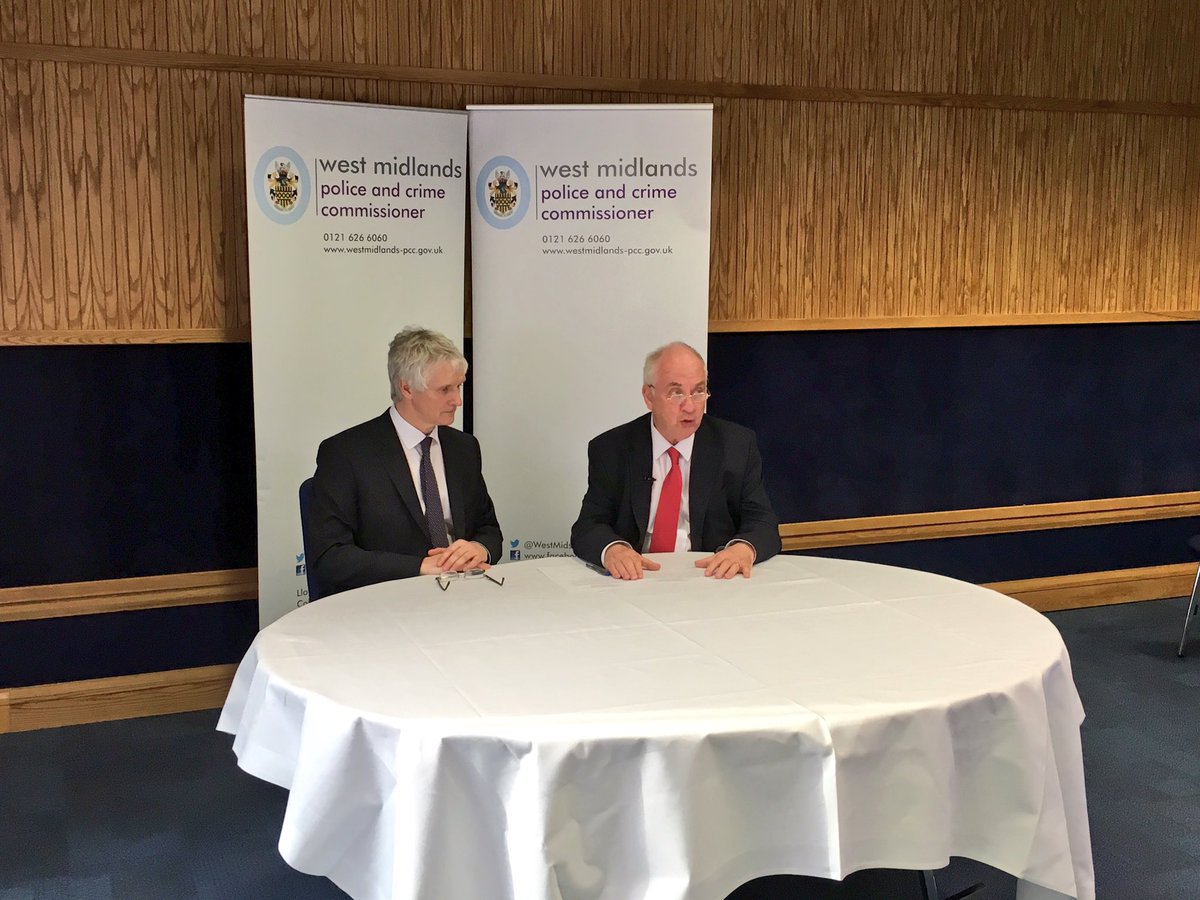 Philip Seccombe (Conservative) has been elected as Warwickshire Police and Crime Commissioner.
Conservative candidate Marc Jones has been elected as Police and Crime Commissioner for Lincolnshire.
He will take office on Thursday 12 May 2016.
The outgoing Police and Crime Commissioner for Lincolnshire, Alan Hardwick said:
"I want to warmly congratulate Marc. It's a big job and I wish the new Commissioner the very best for the future.

"Lincolnshire Police is a force that, nationally and locally, punches well above its weight. I have no doubt that, with a strong and determined PCC to continue the campaign for fairer funding, the County will continue to be a safe place in which to live and work."
– Alan Hardwick
Load more updates