A teacher at a school in Wolverhampton has been suspended over claims she accidentally stabbed a ten-year-old boy with a pair of scissors.
Read the full story ›
A car, alleged to have been driven by two boys aged ten and 11, caused considerable damage after crashing into a wall in Wolverhampton.
Emergency services were called to the property, in Kinfare Drive, Tettenhall Wood just before 6am.
The two males were taken to New Cross Hospital where they were treated for minor injuries.
West Midlands Police say they are currently investigating the matter.
Advertisement
We are expecting a warm weekend with sunny spells. But the jet stream moving south signals a change for the start of next week.
Read the full story ›
It has been a beautiful start to the month with above average temperature, but how long will the warm and settled weather be here for?
Read the full story ›
The chief executive of Wolverhampton Wanderers FC has broken his silence on the sale of the club.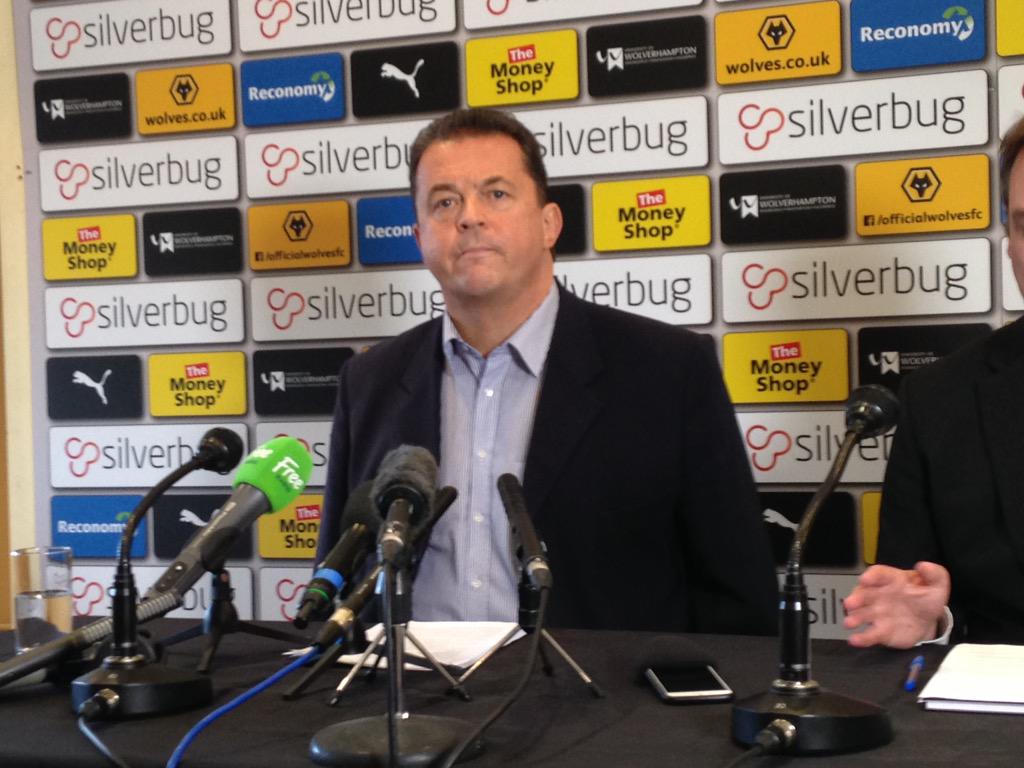 Amongst the reasons he felt for the sale was that Steve Morgan has a new partner following his divorce and so doesn't have enough time for Wolves.
He also suggested that Morgan's time constraints and 'vitriol' of some fans were behind his decision.
A family has been left with "virtually nothing" after a 'man with a van' drove off with £10,000 worth of belongings while helping them move.
Read the full story ›
Advertisement
A man has been sentenced four-and-half years imprisonment for trying to kidnap a nine-year-old girl from a street in Birmingham.
Read the full story ›
Police are becoming increasingly concerned for a man who went missing from his Wolverhampton home over a week ago.
32-year-old Saresh Kumar was last seen on 20 September when he collapsed whilst visiting relatives on Howell Road in Blakenhall.
The family called for medical help but Saresh ran away before he could be treated.
He is also known as 'Bunty' and does not have a fixed address but is believed to come from the Wolverhampton area.
He is described as Asian, around 5ft 7ins tall and of a slim build. He was last seen wearing black trousers, black shirt and no shoes.
If anyone has any information as to his whereabouts then please call West Midlands Police on 101. Alternatively people can leave information by calling the Missing People charity on 116 000.
Six people, including a man from Wolverhampton, have been sentenced for almost 40 years for their roles in a multi-million pound drugs operation.
The scheme saw a Cumbrian mansion used as the base to grow drugs. Cannabis worth up to £5.2 million was believed to have been grown in the house in Maulds Meaburn between June 2011 and May 2012.
49-year-old Mark Gallagher, from Wolverhampton Road East in Wolverhampton, was sentenced to seven years for conspiracy to supply cannabis.
Police became aware of possible illegal activity when they received a report of suspicious activity at the mansion. On entering the building, they discovered huge amounts of equipment, ducting and cabling consistent with that used to cultivate cannabis.
An investigation was launched and following enquiries it was estimated that between June 2011 and May 2012. more than 260kg of cannabis had been grown.
One lane closed and queuing traffic after an accident involving four vehicles on the M6 Northbound at Junction 10 (Wolverhampton/Walsall)
Load more updates