Junior doctors have walked out for a second 24-hour strike amid the ongoing bitter row with the government over pay and conditions.
Thousands of operations, check-ups and tests have been cancelled as a result of the industrial action, which started at 8am.
Junior doctors at the Queen Elizabeth Hospital in Birmingham and the Royal Derby Hospital were among those on strike across the Midlands.
With cold temperatures and unsettled weather there is talk of snow this weekend. Get the very latest forecast here.
Read the full story ›
Advertisement
Junior doctors have been told what to do if a trust declares a major emergency during the strike.
During the last junior doctors' strike, Sandwell Hospital in West Bromwich declared a level 4 incident and told its junior doctors they must attend work.
As you know when we last took industrial action there was some confusion about when trusts could call junior doctors back into work.

In addition to the legal advice we took at that time we now have a joint letter signed by Sir Bruce Keogh of NHS England and the BMA's Mark Porter setting out the protocol should a major unpredictable incident occur.
– Johann Malawana, chair of Junior Doctors Committee
According to the letter, junior doctors can be requested to work if:
There is both "exception and sustained deterioration in performance such as to endanger patient safety and cannot be managed through the deployment of the hospital's senior hospital doctors and the junior doctors providing emergency care".
The Trust must make a formal request to NHS England, who will then contact the BMA.
Thousands of junior doctors across England have gone on strike and only emergency care will be provided during the 24-hour walkout.
Thousands of junior doctors across England are going on strike after last-ditch talks failed to reach an agreement.
Junior doctors - which refers to all doctors below consultant level - will only provide emergency care from 8am Wednesday morning in the 24-hour walkout.
It is the second day of strike action by the British Medical Association (BMA) in a bitter dispute with the Government over a new contract.
It is understood the BMA put forward a proposal that would have seen doctors' basic pay rise by about half the 11% offered by ministers in return for Saturday not to be treated as a normal working day.
The union argued it would have been cost neutral, meaning the Government would not pay any more than the £5bn currently spent on junior doctor salaries.
But it is thought the Government blocked that deal.
The very latest on Storm Imogen as heavy rain and gusts of 60 mph batter the Midlands.
Read the full story ›
Advertisement
Storm Imogen - when and where we will see the strongest winds? ITV Weather's Manali Lukha gives the breakdown.
Read the full story ›
Fire crews are currently tackling a bus fire at the bus depot on Park Lane. It is not yet known how the fire started.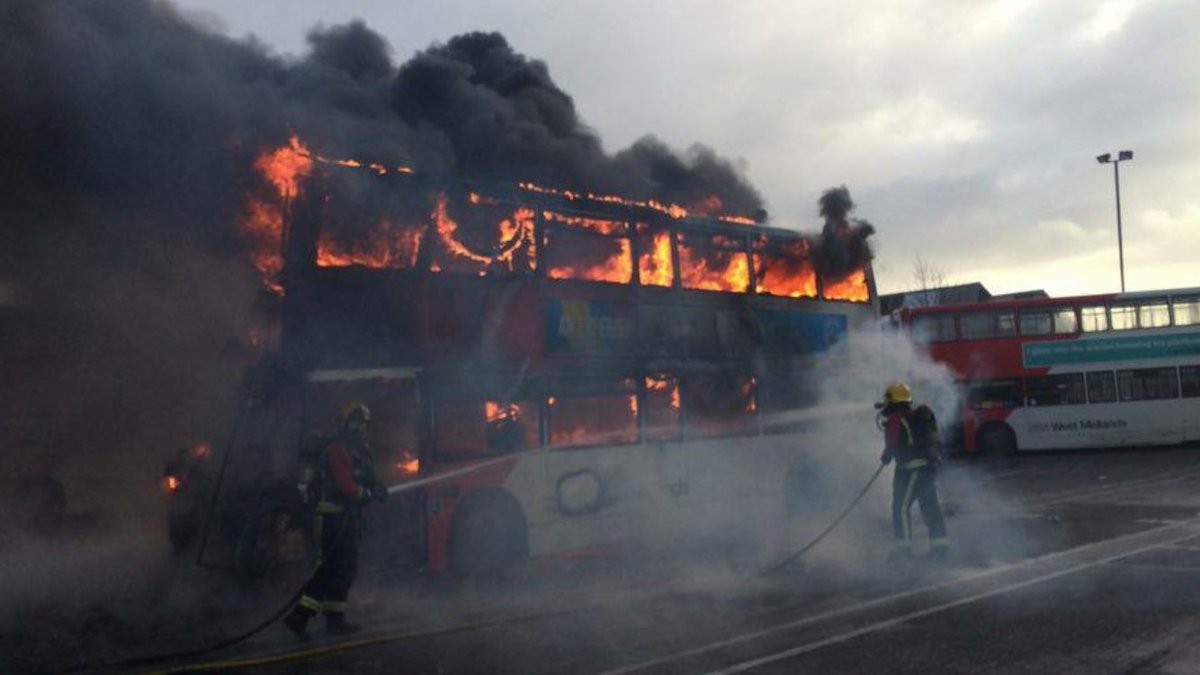 A man who groomed a teenager via Facebook and then raped her has been sentenced to 16 years in prison.
Imtiaz Baig made contact with the 16-year-old through social media and spent months messaging her trying to arrange a meeting. He told her he was a businessman, who rented out prestige car and helicopters.
The 37-year-old tried to meet her on several occasions but she was wary of his motives and did not turn up. Finally he managed to persuade her to meet him at a hotel in Newark on August 29 2015.
He plied her with alcoholic drinks and raped her.
Baig, of Straight Drove, Farcet, near Peterborough, was convicted following a trial in January and sentenced yesterday at Wolverhampton Crown Court.
This case underlines the lengths that dangerous individuals like Baig will go to in order to entice a child to engage in sexual activity.

I would like to pay tribute to the courage of the victim. Despite the trauma of the incident and the effect of the alcohol he had persuaded her to drink, she had the presence of mind to take his clothing and other belongings to prevent him from fleeing the hotel.

Her brother, whom she had already arranged to meet to pick her up, sensibly took her to Newark Police Station where excellent work by the officer who met ensured that crucial evidence, including the telephone correspondence between Baig and the girl, was quicky obtained.
– Detective Inspector Nikki Smith of Nottinghamshire Police
Load more updates