The number of motorists testing positive for drink driving in December in the West Midlands Constabulary area fell by more than a half, compared with 2013.
Police confirmed that over 2,000 drivers were breathalysed over Christmas, with 11% over the legal limit.
The number testing positive in 2014 proved to be less than half those identified in the previous year, when 363 motorists failed roadside checks or failed to provide a test.
The recent campaign saw the force name every driver charged with drink driving as an extra deterrent.
A total of 163 drivers were charged with drink or drug driving offences across the West Midlands in December, 40 less than the previous year.
"It is never acceptable to get behind the wheel when under the influence - you pose a serious risk to others on the road, let alone yourself.

If convicted of offences it can cost people their livelihoods if they lose their licence.

Listing people's names there makes it all the more real and if one person was deterred from taking to the road after a night out on the tiles as a result of our messages, then it is worthwhile as far as we are concerned."
– Inspector Greg Jennings, West Midlands Police
Advertisement
Police in the West Midlands seized a cannabis plant every 10 minutes last year, according to new figures released by the Home Office.
Read the full story ›
Sir Jack Hayward's funeral service will be held on Tuesday, February 3 at St Peter's Collegiate Church in Wolverhampton at 2pm.
Read the full story ›
We've received an amazing photograph taken by ITV News Central viewer Mark Humpage at Lutterworth in Leicestershire. It was taken over 1500 exposures combined for a 7 hour star trail from the clear sky weekend.
Winter is good for these photos which show the effect of Earths rotation, as seen through the stars.
– Mark Humpage
A weather warning has been issued for snow forecast tonight as rain moves in from the west and hits colder air in The Midlands.
Read the full story ›
Advertisement
One lane closed and slow traffic due to accident on M6 Southbound between J11 A460 / A462 (Cannock) and J10 A454 / B4464 (Wolverhampton / Walsall).
There is no let up in the freezing weather with snow on the cards over the coming days. Find out where and when here...
Read the full story ›
There was a huge turnout this afternoon as Wolves fans gathered at the Molineux stadium to pay their last respects to Sir Jack Hayward.
The club's former owner died this week at the age of 91.
The businessman's family and friends joined the crowd in celebration of his work and love for the club.
Andy Bevan reports.
"Sir Jack Hayward - he's one of our own" is the chant from the South Bank.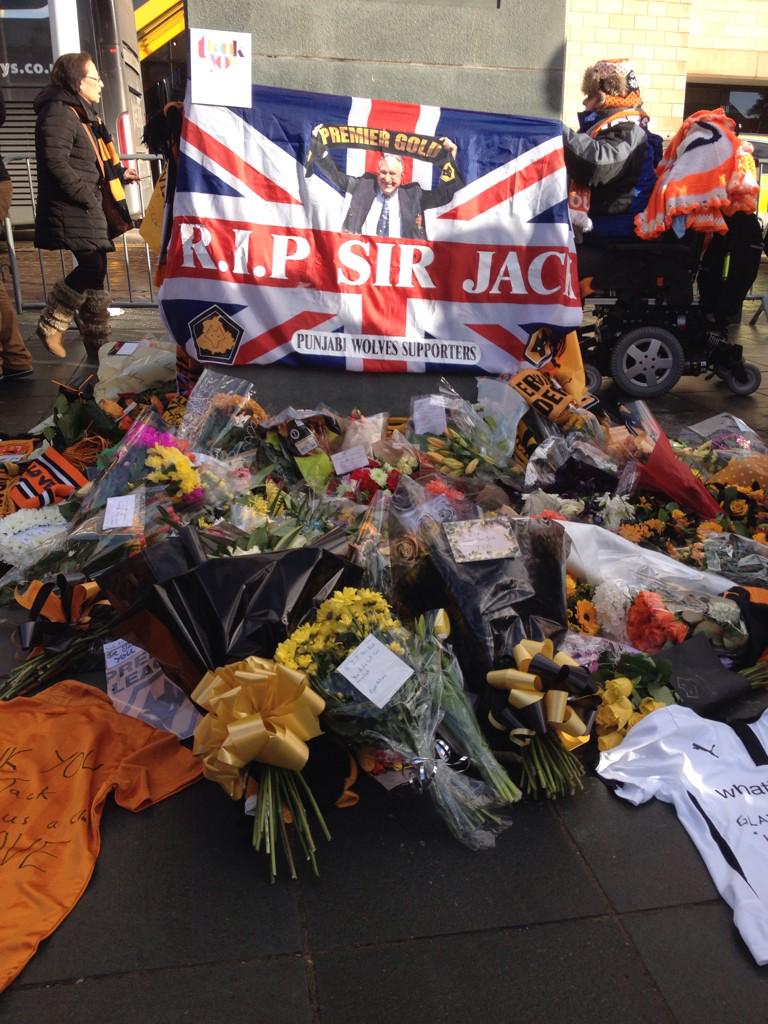 Load more updates