Four weeks today, Britain will be going to the polls to choose the shape of the next Government. And with more key marginal seats than anywhere else in the country the Midlands will play a big part in what happens.
Throughout the campaign we're testing opinion with our mobile polling booth 'YouBooth'. Gareth Owen has taken it to the Conservative-held marginal of Wolverhampton South West.
Air pollution levels will be high on Friday. This can lead to health problems for people with heart or lung conditions.
Read the full story ›
Advertisement
Two part-time firefighters have been charged over ten vehicle and bin fires in Shropshire.
Read the full story ›
Crews in Wolverhampton are continuing to damp down building whilst investigations into the cause of the fire begin http://t.co/UKUP0IBnlL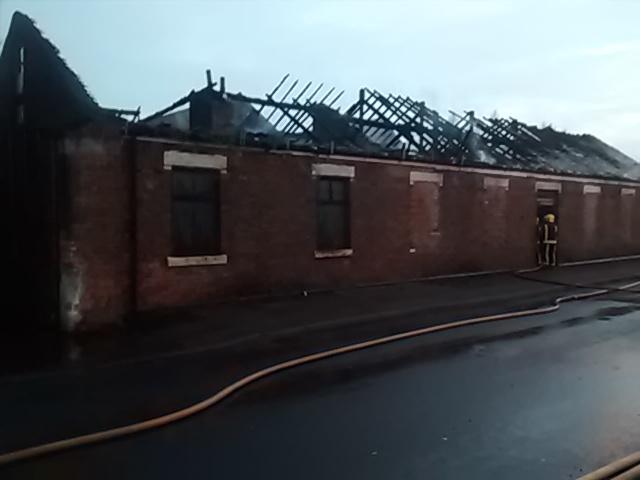 Crews are damping down and an investigation is underway after a fire at a factory in Wolverhampton.
It happened at the former Hydrafit factory on Colliery Road just before 4:00am.
At its height around 30 firefighters tackled the blaze.
Fire is now out at 5 pump factory fire in Wolverhampton. Crews now damping down at incident. Hydraulic platform still in use.
Dave Heeley, nicknamed 'Blind Dave', has embarked on his most ambitious challenge yet, raising money for the Albion Foundation.
Read the full story ›
ITV News Central's special series looks at a range of key election issues. In our second Central Issue debate, we look at immigration.
Read the full story ›
Advertisement
A man's been arrested and bailed in connection with the death of a teenager from Sandwell, who died when he was hit by a car.
Adam Jones, who was 15, was crossing the road in West Bromwich on his bike when he was hit, on the evening of 26th March. The driver abandoned the car and ran off without calling for help.
Police are appealing for witnesses after a man was stabbed twice in a pub car park in the Black Country yesterday afternoon.
The 38-year-old was attacked in the car park round the back of The Royal Hotel in Castle Street, Coseley, at around 4.15pm.
The man was taken to hospital for treatment and his condition is described as serious but stable.
This attack took place in broad daylight on a car park and resulted in the man suffering very serious injuries.

We are currently investigating what led up to the stabbing and trying to establish the circumstances but I would like to appeal for anyone who saw the incident or who has information to contact police.

We are currently examining CCTV evidence and carrying out searches inside and out of the pub.
– Detective Sergeant Phil Pullinger, West Midlands Police
Police are investigating a stabbing at a nightclub in Wolverhampton during an organised music event.
Officers were called after reports of disorder at Faces Nightclub in Bilston Street at 1.45am on Good Friday.
A 22-year-old man had been stabbed in the stomach, and he was taken to hospital for treatment. He remains in a serious but stable condition.
A number of other people at the R&B event were treated for minor injuries, and the club shut early following the disorder.
Officers responded to reports of a large fight at the club in the early hours of Good Friday. One man was seriously injured and enquiries are on-going to identify the individual responsible.
– Detective Sergeant Adam Keen, West Midlands Police
Police have released CCTV images of an alleged car key burglar who struck in Wolverhampton in February.
Read the full story ›
Load more updates