Wollaton Arts Festival: Thurs 14th - Sun 17th July (Wollaton Park, Nottingham)
The first Wollaton Arts Festival, a brand new event by and for the people of Wollaton, will take place this weekend.
The festival will celebrate the vibrant local community in Wollaton, with free events for everyone to take part in. It'll include events such as a 'Big Picnic' in Wollaton Park on Sunday 17 July.
Festival events include:
Festival Gathering - 16 July - Take a trip down memory lane and find out about the history of Wollaton (and share your own photos and memories) plus enjoy live music
Wollaton Arts Festival Bake Off - 16 July - Enter a showstopping cake in one of two categories, under 18 and over 18
Wollaton Big Picnic - 17 July - A chance to enjoy food and drink, live music and entertainment with other local people. There'll also be free storytelling and activities for children, creative workshops, tours, walks and exhibitions.
I want to encourage everyone living and working in Wollaton to join us at the first Wollaton Arts Festival.

We need you to make the event a success and hopefully an annual event in Wollaton's calendar."
– Neighbourhood Development Officer for Wollaton, Lylse-Anne Renwick
The M6 Southbound is blocked due to a broken down coach between J10 (Wolverhampton / Walsall) and J9 (Wednesbury).
There is congestion back to J11 (Cannock). Traffic was stopped at 11:00.
Advertisement
A customer services advisor at Asda in Wolverhampton has bagged £1 million in the EuroMillions prize in the draw.
Read the full story ›
Police are appealing for help to find an 82-year-old man who has gone missing from his Wolverhampton home.
Clarence Roberts was last seen in the early hours of Sunday morning. The 82-year-old suffers with dementia and police believe he may try to use public transport to travel towards Birmingham Airport.
He is described as black, 5ft 6ins tall, medium build, short grey hair, clean shaven, brown eyes.
He was last seen wearing a grey checked suit, a white shirt and a hat. He also wears glasses.
We're really concerned for Clarence as he can easily become confused and disorientated.

If you think you've seen him today, please call Wolverhampton Police as soon as possible on 101.
– PC Dan Abbiss, from Wolverhampton Police
Officers have interviewed a 10-year-old boy today after a rampage by vandals caused tens of thousands of pounds worth of damage at an adventure playground in Wolverhampton.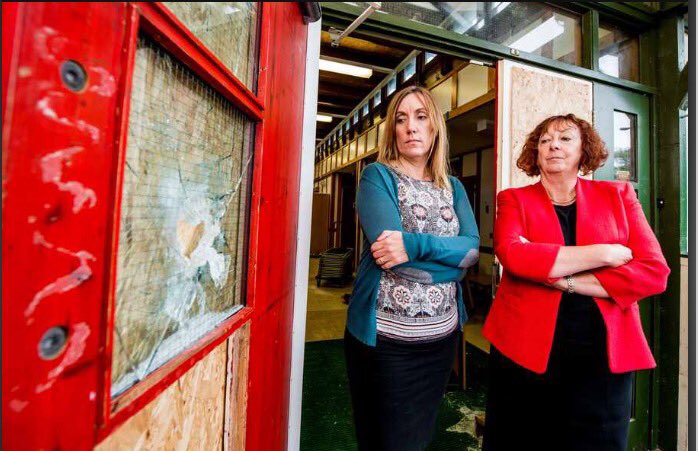 The playground had a centre used by the local area for a range of activities, including a sensory room for local disabled children. But it has been out of use since being smashed up.
The teenager, who cannot be named for legal reasons, had taken his mother's car without her permission and hit 47mph in a 30mph zone.
Read the full story ›
Advertisement
It has been revealed the Wales skipper almost quit the game when he was released by West Bromwich Albion early on in his career.
Read the full story ›
The 2016 Olympic Games begin in Rio on August 5th. With 30 days to go, we're looking backwards to some of the stars of past Games.
Read the full story ›
Budding actors from across the Midlands are being encouraged to star in a new version of a Charles Dickens classic.
Read the full story ›
Load more updates