The Vulcan is carrying out a farewell tour this weekend before it is permanently grounded at the end of the month.
Expected route times given 13:00 departure. This will be updated as XH558 makes her way. http://t.co/WiDPYSP9mS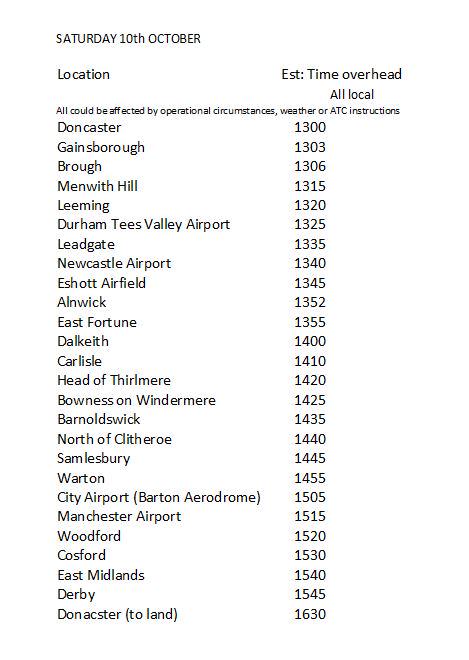 Advertisement
The Vulcan will pass over the Midlands today as it laps the country this weekend in a farewell tour. It will be grounded forever at the end of this month.
You can see a map of today's route below:
It will be taking off in the next few hours from Robin Hood airport in Doncaster. Final checks are underway.
So many people are interested in the Vulcan's flight that the Vulcan to the Sky website has crashed.
The Vulcan will tour England, Wales and Scotland this weekend as part of its farewell tour.
Read the full story ›
Autumn is looking good this weekend especially on the sunshine front. Temperatures on the other hand are falling slightly.
Read the full story ›
A police officer from Birmingham has appeared in court charged with making a "false and malicious" claim of a kidnap plot.
Read the full story ›
Advertisement
The daughter of a businessman, thought murdered in India, says the body sent to the UK from the Punjab is not that of her father.
Read the full story ›
Company bosses have confirmed that more than 300 workers will lose their jobs at the Goodyear factory in Wolverhampton.
Read the full story ›
Autumn colours are beginning to burst through across the Midlands, here's a selection of your photos!
Read the full story ›
Heavy, thundery downpours are sweeping through The Midlands. With the light winds they are slow moving and as a result causing very difficult driving conditions.
The Met Office has issued a Yellow Alert for the heavy downpours which are set to continue well in to tonight.
Load more updates