Conservative candidate Marc Jones has been elected as Police and Crime Commissioner for Lincolnshire.
He will take office on Thursday 12 May 2016.
The outgoing Police and Crime Commissioner for Lincolnshire, Alan Hardwick said:
"I want to warmly congratulate Marc. It's a big job and I wish the new Commissioner the very best for the future.

"Lincolnshire Police is a force that, nationally and locally, punches well above its weight. I have no doubt that, with a strong and determined PCC to continue the campaign for fairer funding, the County will continue to be a safe place in which to live and work."
– Alan Hardwick
Willy Bach (Labour) has been elected as the new Leicestershire and Rutland Police and Crime Commissioner.
For @fightbach to win PCC in Tory county is a minor miracle. A massive thanks to all our amazing party members who worked so hard x
Advertisement
The Conservative candidate Stephen Mold has been elected Police & Crime Commissioner for Northamptonshire.
He replaces fellow Tory Adam Simmonds who stepped down from the role after one term in office.
Mr Mold took 41% of the vote in the first count with Labour's Kevin McKeever second on 36%.
Once second preference votes from the rejected UKIP candidate Sam Watts were taken into account, Mr Mold won by more than 9,000 votes.
Labour candidate Hardyal Dhindsa has been elected as the Police and Crime Commissioner for Derbyshire.
78,858 people voted for him.
Conservative John Campion elected as the new West Mercia Police and Crime Commissioner.
Exceptionally proud to have been elected #WestMercia Police and Crime Commissioner today. #pcc2016
Conservative candidate Matthew Ellis has been re-elected as the Police and Crime Commissioner for Staffordshire.
Our reporter Chris Halpin was at the count: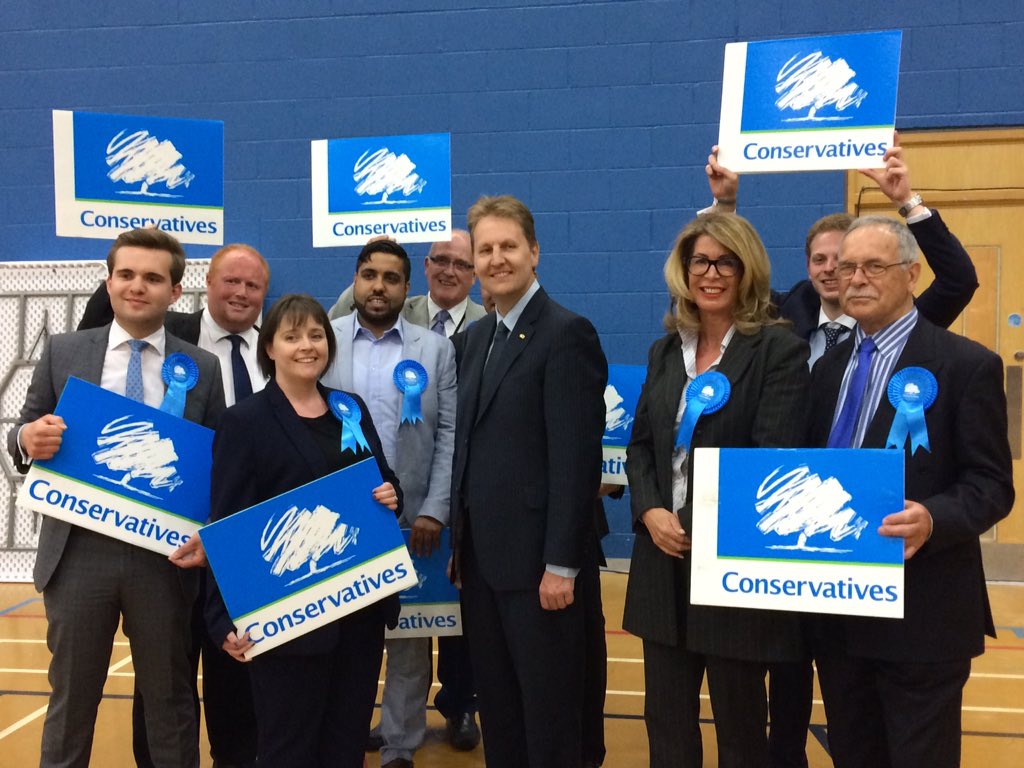 Advertisement
Labour candidate Paddy Tipping will continue to be the Police and Crime Commissioner for Nottinghamshire.
Of the 799,631 registered voters across Nottinghamshire, 21.8% turned out to vote in 704 polling stations.
The PCC is responsible for setting the priorities for the police force in Nottinghamshire, responding to the needs of local communities, setting the policing budget, and monitoring how well the police are performing.
David Cameron has arrived in Peterborough to celebrate his party's victory in the local elections.
Read the full story ›
Load more updates