West Mercia Police are appealing for information after an 18-year-old woman was the victim of a sexual assault on Portland Street in Worcester.
The incident took place in the early hours of this morning at approximately 1am.
The victim had been walking back to her parked car when she was grabbed from behind by an unknown man.
The offender is described as a white man, between the age of 30 and 40 years of age of a slim build, approximately 5ft 8ins tall, with short shaved hair and dark stubble.
He was wearing a long sleeved top with a round neck.
A thorough investigation is underway following this incident, our officers are exploring all avenues of inquiries to ensure that we locate the offender and bring him to justice.

There will be an increase in police patrols in and around the area until further notice and ask anyone who saw anything suspicious at the time of the incident or since then to come forward to police as soon as possible.
– DCI Cashion, West Mercia Police
The Upton Blues Festival will be taking place this weekend in and around the Pubs and Streets of Upton upon Severn, Worcestershire.
Set in the riverside town of Worcestershire, this weekend is the 13th year of the Upton Blues Festival.
With hundreds of performances during the festival it has grown from what was once a small event in a few pubs, to now a festival that thousands flock to every year.
Over the 3-day event there will be two main stages, an acoustic stage and ten pub venues.
The Upton Blues Festival swamps the riverside Worcestershire town of Upton upon Severn with around 2500 campers (tripling the towns population) and 15,000 visitors. There will be 100 performances across main stages and the town's pubs, with lots of stalls, interesting food and many, many happy people…"
– Oliver Carpenter, Chair of the Volunteer Organising Committee
Advertisement
Worcestershire County Councils, Worcestershire Archives and Archaeological Service are inviting residents to see behind the scenes.
Read the full story ›
When Worcestershire farmer Charles Hudson realised he had to diversify his output, he came up with the novel idea of growing confetti.
Read the full story ›
Staff at Christopher Whitehead Language College paid tribute to their leaving Year 11s with their own rendition of hit single 'Uptown Funk'.
The video sees teachers performing dance routines throughout the school, including in the school gym and with local police officers.
The University of Worcester has paid tribute to student Joel Richards who was killed in Friday's terrorist attack in Tunisia.
Read the full story ›
Advertisement
A 78-year-old grandfather from Wednesday is feared to have died in Friday's terrorist attack in Tunisia.
Patrick Evans was on holiday with relatives.
His grandson, 19-year-old University of Worcester student Joel Richards, has been named as one of the British victims to have been killed.
Joel's uncle, Sandwell Council worker Adrian Evans, also died.
A baby, a toddler and two adults have been injured in a car crash in Worcestershire in the early hours of this morning.
It happened at 1.15am between junctions 7 and 6 of the M5 northbound.
The accident involved a car and two lorries.
A four-month-old boy and a two-year-old girl were both seriously injured in the crash. The two-year-old was trapped in the car for almost an hour.
"Both children received emergency treatment at the scene from medics and both were transferred by ambulance to Birmingham Children's Hospital for further emergency treatment.

"The hospital had been pre alerted to the children's arrival and their serious injuries."

"The woman travelling in the car - believed to be in her 20s - suffered serious neck and pelvic injuries. The man - also believed to be in his 20s - suffered multiple minor injuries.

"Both received treatment at the scene by medics and were transferred by ambulance to Worcester Royal Hospital for further treatment.

"The two lorry drivers were checked over by ambulance crews but did not require further treatment and were discharged at the scene."
– West Midlands Ambulance Service spokesperson
The University of Worcester is today launching a campaign to establish an International Centre for Inclusive Sport in the city.
Read the full story ›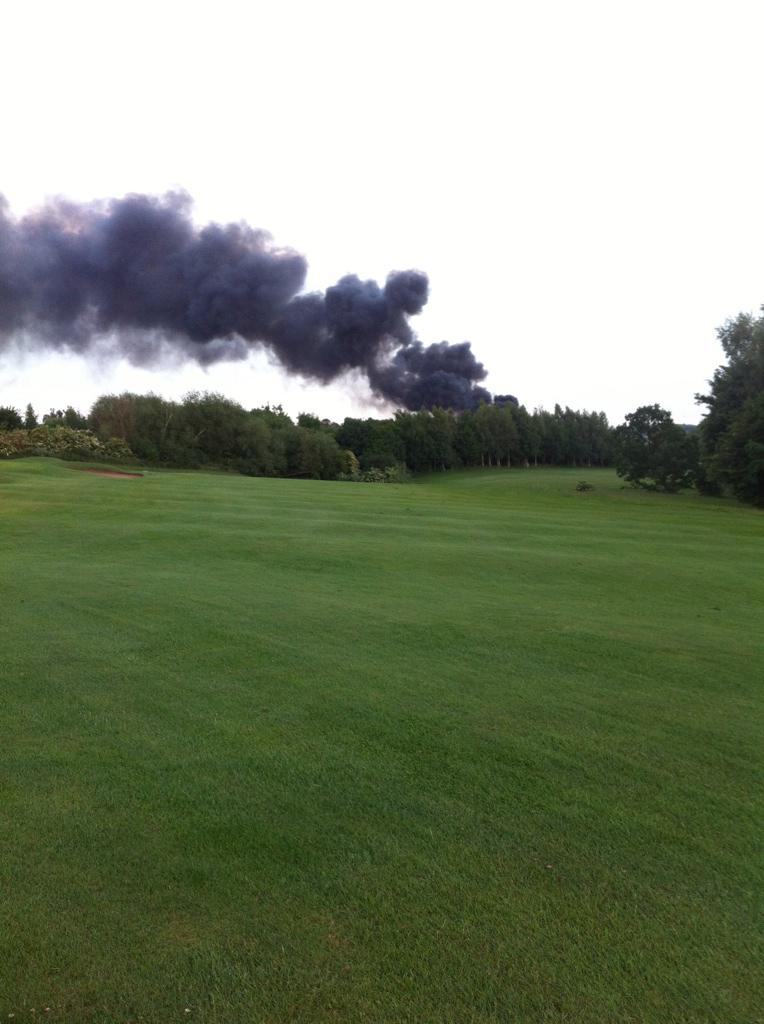 Fire crews are dealing with a large blaze at a scrap yard in Worcester.
Residents living near the Blackpole West Industrial Estate are being asked to keep their doors and windows closed.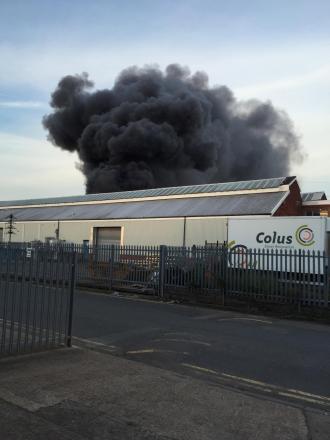 These tweets show a huge black plume of smoke rising from the site of the fire, which is estimated to be around 40 metres by 50 metres in size.
Herefordshire & Worcester Fire & Rescue Service are at the scene.
Large fire at scrap yard in Blackpole West #Worcester, 40 x 50 metres. Scrap vehicles, plant machinery and cylinders involved.
Have you got any photos of the fire? Send them to centralnews@itv.com
Load more updates