A baby, a toddler and two adults have been injured in a car crash in Worcestershire in the early hours of this morning.
It happened at 1.15am between junctions 7 and 6 of the M5 northbound.
The accident involved a car and two lorries.
A four-month-old boy and a two-year-old girl were both seriously injured in the crash. The two-year-old was trapped in the car for almost an hour.
"Both children received emergency treatment at the scene from medics and both were transferred by ambulance to Birmingham Children's Hospital for further emergency treatment.

"The hospital had been pre alerted to the children's arrival and their serious injuries."

"The woman travelling in the car - believed to be in her 20s - suffered serious neck and pelvic injuries. The man - also believed to be in his 20s - suffered multiple minor injuries.

"Both received treatment at the scene by medics and were transferred by ambulance to Worcester Royal Hospital for further treatment.

"The two lorry drivers were checked over by ambulance crews but did not require further treatment and were discharged at the scene."
– West Midlands Ambulance Service spokesperson
The University of Worcester is today launching a campaign to establish an International Centre for Inclusive Sport in the city.
Read the full story ›
Advertisement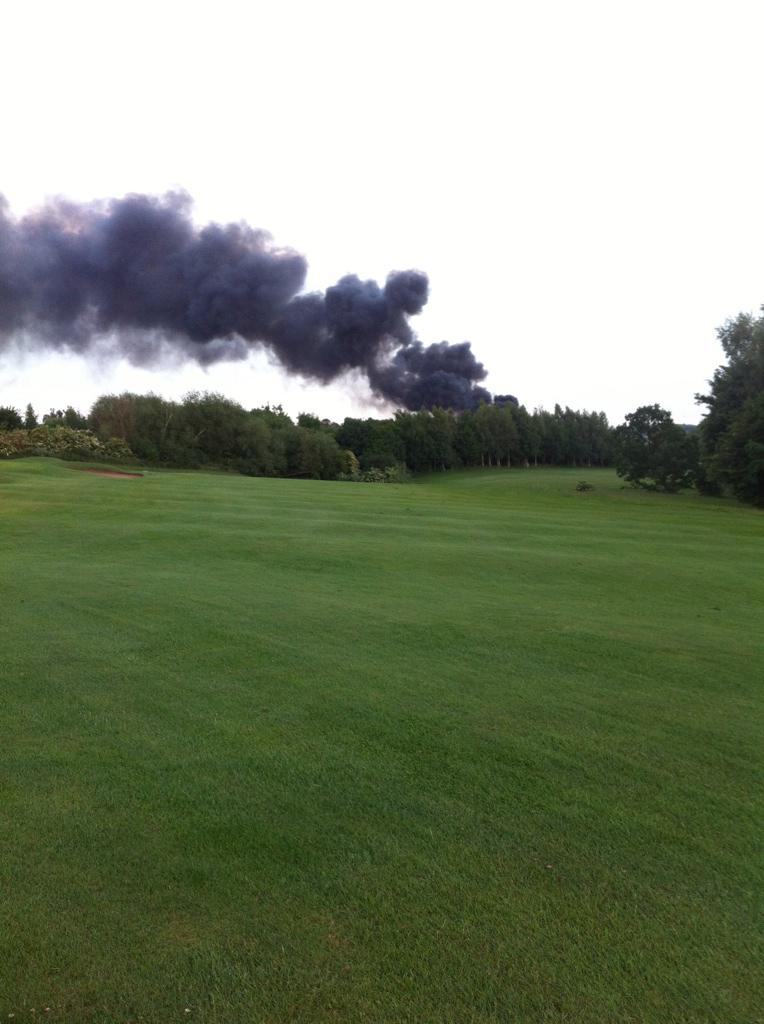 Fire crews are dealing with a large blaze at a scrap yard in Worcester.
Residents living near the Blackpole West Industrial Estate are being asked to keep their doors and windows closed.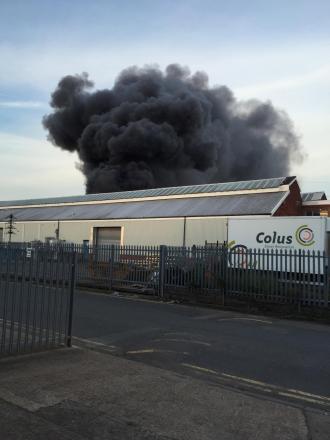 These tweets show a huge black plume of smoke rising from the site of the fire, which is estimated to be around 40 metres by 50 metres in size.
Herefordshire & Worcester Fire & Rescue Service are at the scene.
Large fire at scrap yard in Blackpole West #Worcester, 40 x 50 metres. Scrap vehicles, plant machinery and cylinders involved.
Have you got any photos of the fire? Send them to centralnews@itv.com
A woman and a child have survived an unusual crash this morning which left their car wedged in an underpass.
Read the full story ›
Worcestershire hospitals are marking the start of their 99 countdown to becoming completely smoke free with No Smoking Day 2015.
Last year, Worcestershire Acute Hospitals NHS Trust, which runs the Alexandra, Kidderminster and Worcestershire Royal Hospitals, placed a ban on hospital staff smoking on site. The hospitals will now become smoke free to all patients and visitors on 17 June 2015.
Smokers will no longer be able to light up in any of the acute hospital grounds, including car parks.
It takes 12 weeks to overcome dependency on nicotine, so we want to offer support to people now. With the help of an NHS stop smoking advisor, you are four times more likely to quit."
– Mary Cornford-Hill, stop smoking advisor at the Alexandra Hospital in Redditch
Following the introduction of the smokefree rules, the trust will be removing smoking shelters from the Alexandra, Kidderminster and Worcestershire Royal hospitals and actively asking people to 'stub it out' if they are seen smoking.
Becoming a completely smokefree trust is something we have wanted to do for a while."

"Our patients are already in hospital because they are acutely ill and smoking is known to make a lot of these conditions even worse. "

"Being faced with a crowd of smokers on your way into hospital isn't a nice way to start your experience of the great care and services we provide. By banning smoking from our sites, patients and visitors will get to experience a more pleasant start to their treatment and recovery."
– Denise Harnin, Director of Human Resources
A butcher has become a YouTube sensation after showing fans how to hunt, chop and cook animals - from his own back garden.
Read the full story ›
Advertisement
Worcester's Ghelvuelt Park has been awarded Grade II Listed status by Historic England.
The park is considered a rare example of a War Memorial Park which provides leisure, sport and commemorative functions.
It was built in 1919 in memory of local soldiers who died at the Battle of Gheluvelt - one of the early battles of the First World War. Now, the park incorporates homes for disabled servicemen.
"We are very pleased to see that the importance and beauty of Gheluvelt Park and its environment has been recognised.

"We hope this will ensure this lovely part of Worcester will continue to be enjoyed by many generations to come."
– Phil Douce, Chairman of Worcester Civic Society
Speaking on Good Morning Britain, author Kathy Lette says women face facial prejudice, they are judged on their looks but should learn ways to deal with wolf-whistling.
It comes after a 23-year-old woman from Worcester complained to police that she was being sexually-harassed by builders who would whistle at her and make sexist remarks.
Sorry, this content isn't available on your device.
Load more updates