These parents are choosing to collect their child. The school is open for lessons and your child is safe here http://t.co/2rHxdIjWvC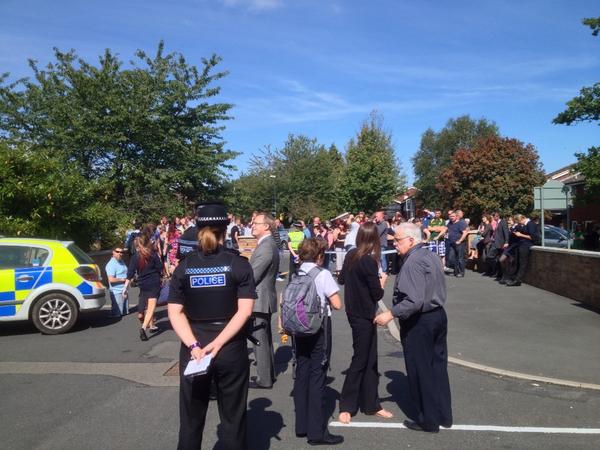 ITV Central understands that a teacher and pupil at a Malvern school were attacked with a long-bladed knife this morning.
Officers were called to The Chase Technology College at 8.45am this morning. A male teacher and a 13-year-old girl sustained minor injuries.
Police are still searching for their suspect - a 13-year-old male pupil at the school.
Advertisement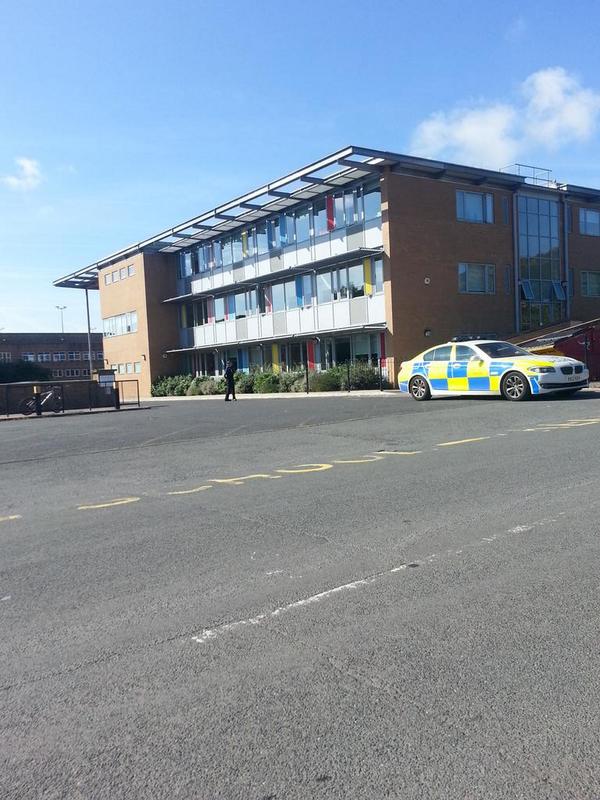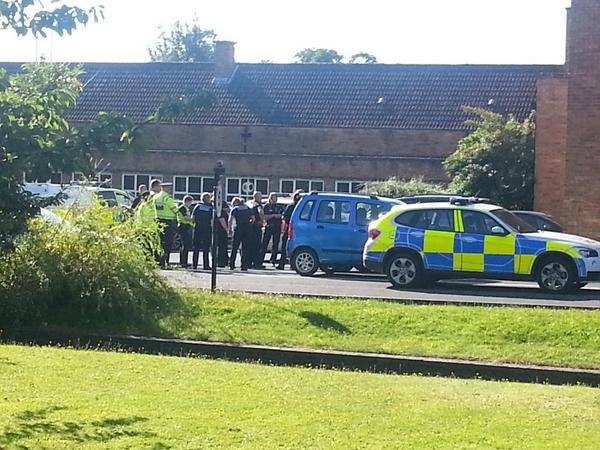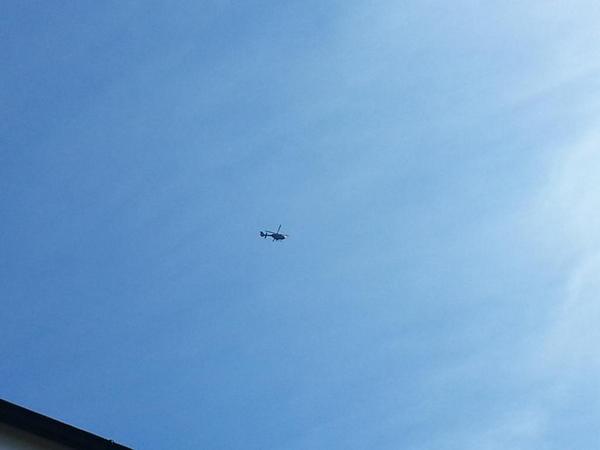 The school at which a student and teacher were attacked with a blade this morning has said 'parents should not be alarmed'
Police were called to The Chase Technology College in Great Malvern at 8.45am. Officers found a male teacher and a 13-year-old girl had sustained minor injuries in the attack.
A search is underway for the suspect, who is a 13-year-old male pupil at the school.
"There has been an incident at the school, which has now been dealt with. Everyone is safe, and there is no cause for concern.

"Parents should not be alarmed by the presence of police at the site. This is a precaution and the situation is fully under control."
– The Chase Technology College
Police believe a 13-year-old student at a Malvern school attacked a fellow pupil and a teacher with a blade today.
Emergency services were called to The Chase Technology College at 8.45am this morning.
Officers are searching for the suspect, who is believed to also be a student at the school. He inflicted minor injuries on the male teacher and the 13-year-old female student.
The suspect is white, about 5ft 3inches tall, with short spiky hair and glasses. He was last seen wearing dark grey trousers, grey hooded jumper and may have a dark scarf covering his face. He was also carrying a dark rucksack.
Police are warning the public not to approach the suspect, but to call 999 instead.
The National Health Action party has announced that it will field two West Midlands candidates at the next general election.
Karen Howell, a prominent figure in the Support Stafford Hospital Campaign, will stand in the Stafford constituency.
Dr Richard Taylor - the party's co-leader - will try to regain his old seat of Wyre Forest in Worcestershire. He represented the constituency from 2001 to 2010.
The NHA Party says it campaigns to "stop the demolition of our NHS."
Advertisement
There is slow traffic and one lane is blocked because of a broken down vehicle on M5 Southbound between J4A M42 and J5 A38 (Droitwich / Wychbold).
One lane closed due to accident on M5 Northbound between J8 M50 and J7 A44 (Worcester / Evesham).
Two drivers spent 45 minutes trapped in their cars after a serious crash in Droitwich this morning.
The accident happened on the A38 at Briar Hill at around 8.20am.
Ambulance crews believe one of the cars had crossed over to the opposite side of the dual carriageway before the vehicles collided.
One woman suffered head and pelvic injuries, and a man was treated for chest and back injuries.
Load more updates