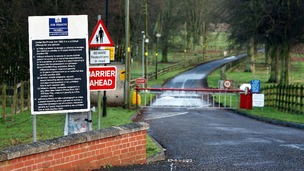 A prisoner has been mistakenly freed by a Midlands jail because he had the same surname as another inmate.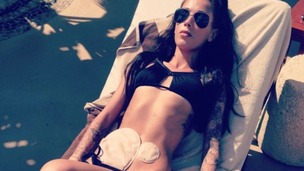 A 23-year-old woman has posed in a bikini exposing her colostomy bags to raise awareness. Find out the symptoms of the disease here..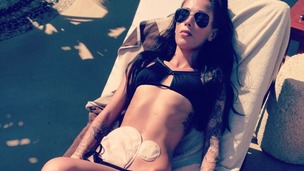 Bethany Townsend, who has Crohns disease, has become an internet sensation after posing in her bikini, exposing her colostomy bags.
Live updates
St George's Day celebrations have marked the start of the season for a particularly important crop in the region.
Asparagus is worth millions or pounds to the local economy, and this year's crop is a bit earlier because of the dry spring after the wet winter. Mark Gough went to the asparagus festival in the Vale of Evesham.
The son of a pensioner, who was given a fatal overdose of diamorphine by an out-of-hours GP, says European doctors should be included in plans to raise the education standard of overseas practitioners.
David Gray, who was 70, died in 2008 after he was given ten times his recommended dose, by German-based GP Dr Daniel Ubani.
The General Medical Council says it's looking into whether the UK competency exam needs to be updated. But David Gray's son Stuart, who is a Doctor in Worcestershire, is angry that the tests wouldn't apply to EU doctors.
Advertisement
Fire service updates
Incident 17th Apr #Bromsgrove Crew in attendance at Gas Leak McConnell Close Bromsgrove 50m cordon in place awaiting Gas Engineers to attend
ITV Central Travel
There are a number of problems affecting traffic on the M5 through Worcestershire this evening.
Between J5 A38 (Droitwich / Wychbold) and J4A M42 on the northbound side, one lane is closed due to a broken-down vehicle.
There is also a broken-down vehicle further along the northbound side between J6 A449 / A4440 Warndon Way / A4538 Pershore Lane (Worcester) and J5 A38 (Droitwich / Wychbold), blocking one lane.
And there are reports of another lane closure between J3 A456 (Halesowen / Birmingham) and J4 A38 (Lydiate Ash / Bromsgrove), this time on the southbound side.
Police updates
Lorry has lost its load at J8 M5 Island, recovery of property in process. Road is open and the driver is being reported for offences.
Ambulance updates
Three people have been taken to hospital after the horse and cart they were travelling in was involved in a crash with a car in Bewdley in Worcestershire.
The collision happened near The Running Horse pub on Long Back at around 8:40pm.
"The first patient, a man in his 30s, was assessed and treated for leg and hip pain and was immobalised with the use of a spinal board.

"A woman in her 30s was treated for a fractured left arm whilst the third patient, a young girl, was assessed and treated for a fractured ankle and back pain.

"The horse was also hit in the collision but did not appear to be injured.

"The driver of the vehicle did not suffer any injuries."
– West Midlands Ambulance Service spokesman
Advertisement
Consultation in health services at Worcestershire closes today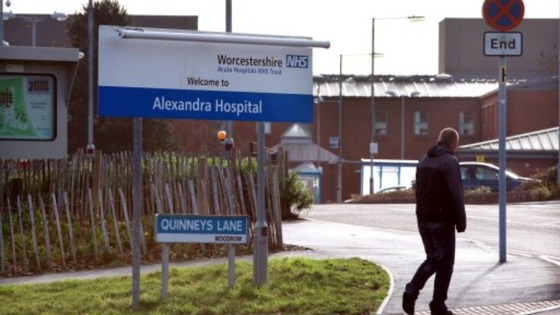 The consultation into the future of health services in Worcestershire closes today.
Plans include closing the walk-in element of Worcester's Walk-in Health Centre and developing Urgent Care Centres where hospital doctors and GPs will work side-by-side.
The deadline was extended by three weeks.
Police updates
A serial flasher has struck again in a Redditch park, exposing himself to a female runner.
The woman had gone for a run near Arrow Valley Country Park in Redditch - and, just as she reached the underpass near Proctors Barn Lane next to the River Arrow, she saw the man stood on the opposing bank, exposing himself.
It happened between 8.50am and 9.10am yesterday.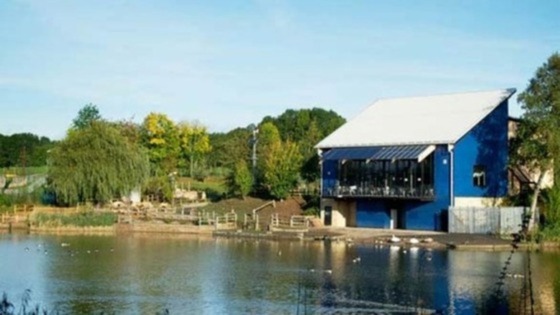 The man was white, around 5ft 11ins tall, with short black hair and wearing a black fleece top.
PC Laura Wright said it was not the first time a man matching that description had flashed, with other incidents reported at the end of last year.
The woman looked away and carried on running but she was quite shocked and upset and didn't see where the man went.

It may be that other people in that area yesterday morning saw this man and can help us with a more detailed description or tell us who he is or where he comes from.
We need to find out who he is as soon as possible.
Government grants to help homeowners with flood clean-up
It's not just the cost of the clear-up operation many companies have had to deal with, but for many the loss of business was a big factor.
The county experienced the highest floods since those in 2007, displacing some from their homes and disrupting daily life for many.
But today everyone remains upbeat and the message is clear - firms are now very much open for business.
Government grants to help homeowners with flood clean-up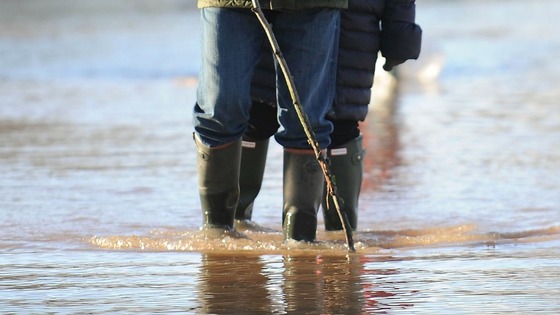 The government has announced that people whose homes and businesses were flooded between 1 December and 31 March can now apply for a government grant of up to £5,000 through their local authority, regardless of where they live.
Dan Rogerson the Environment Minister the government is encouraging anyone who has been flooded to apply for a grant to become more flood resilient.
Load more updates
Back to top