Person struck by a train between Newport and Hereford disrupting some services - please check here for updates http://t.co/pHBQ0nzzhR
Delays and heavy traffic caused by recovery work on the A5272 Hanley Road in both directions.
The road is closed between the B5051 Ford Green Road (Small Thorne Roundabout) and the A53 Leek New Road (Holden Bridge).
A vehicle is being pulled from a wall after a collision earlier near to the Smallthorn Victory Club in Stoke-on-Trent.
Advertisement
We have 1 lane closed #M1 S/B btwn J15 #Northampton and J14. We're assisting the emergency services at an accident involving 3 cars.
A45 Coventry Road is closed eastbound, with queuing traffic, due to an accident between a car and cyclist.
It happened between Wagon Lane / Barrows Lane and B425 Hob's Moat Road / Sheaf Lane (The Wheatsheaf).
There is congestion on A45 Coventry Road to A4040 Yardley Road (Swan Island).
Police are appealing for witnesses to come forward after a car that was driving the wrong way down the Aston Expressway in Birmingham was involved in a crash with two other vehicles.
Officers first received reports of the crash just after 12.30pm. Ambulance crews were also called, with a 43-year-old taken to hospital with life threatening injuries.
The drivers of the other two cars were also treated for minor injuries.
The road was closed while emergency services dealt with the crash and it reopened just before 3.30pm.
We can confirm that one car was travelling the wrong way along the Expressway and we are still trying to ascertain why that was.

We are now appealing to anyone who was in the area and saw the collision to come forward.

A man was taken to hospital with life threatening injuries and at this stage we are still trying to contact his family to make them aware.
– PC Damian Gibson, West Midlands Police
Advertisement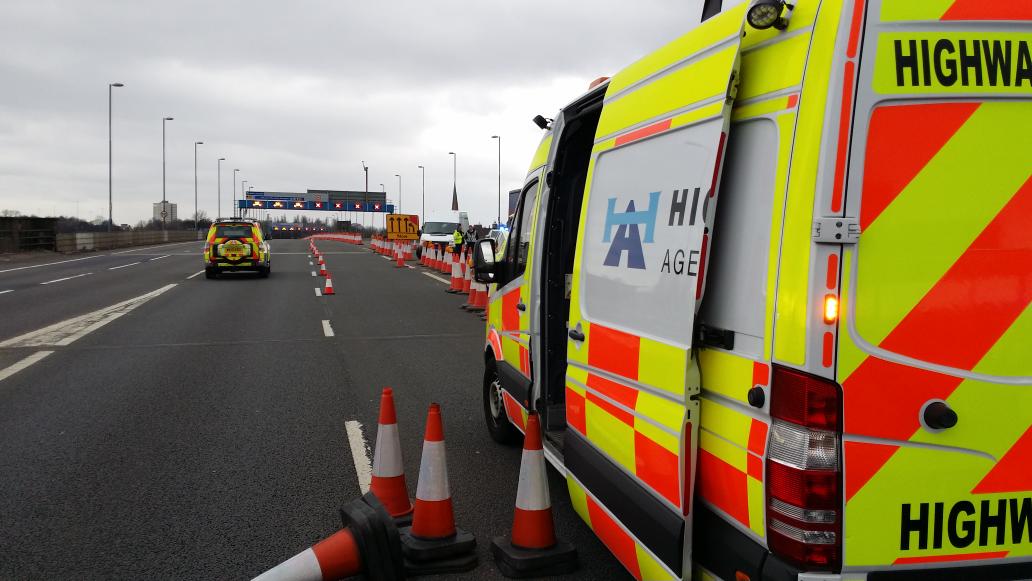 (2/2) The closure is for safety reasons, due to the large crowds gathering in the Bow Bridge area #RichardReburied
Road closed and delays due to an accident on the A1 Southbound between A46 / B6166 Lincoln Road and A52 Grantham North / Barrowby.
Traffic is being diverted at Newark onto the A46 southbound.
Road is likely to remain shut for several hours.
Load more updates