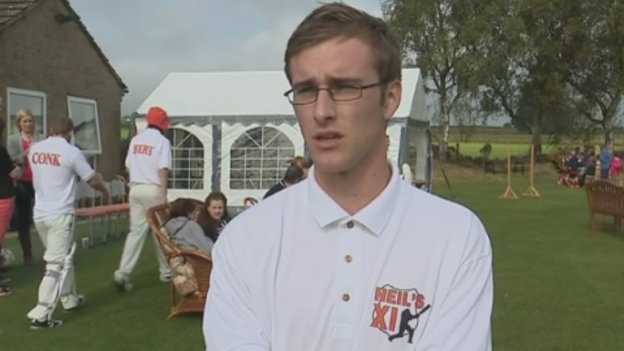 Friends of murdered Derbyshire student Neil Dalton said he was 'better than words can describe' and deserves to be remembered like that.
Belper Amateurs cricket club who Neil used to play for, took part in a charity cricket tournament today, in his memory.
Neil, a medical student at Newcastle University, was stabbed to death in Borneo, Malaysia last month alongside fellow student, Aidan Brunger.
The money raised will be donated to the Anthony Nolan Trust.