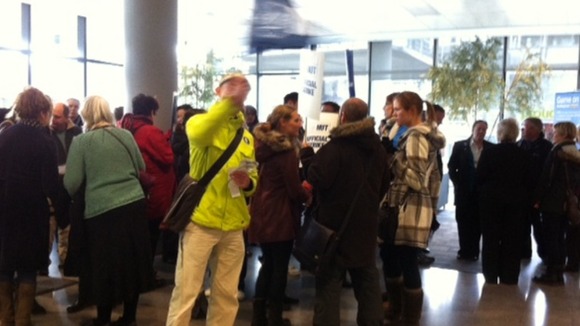 Around a hundred teachers are staging a demonstration inside Nottingham City Council offices against planned changes to the school year.
The members of the National Union of Teachers (NUT) are on strike today in protest at moves to introduce a five-term year.
The rally began outside but the demonstrators have entered the building and are demanding that someone from the council talks to them.
The NUT claims the term changes will be disruptive. The council says they would improve pupils' achievement and attendance.