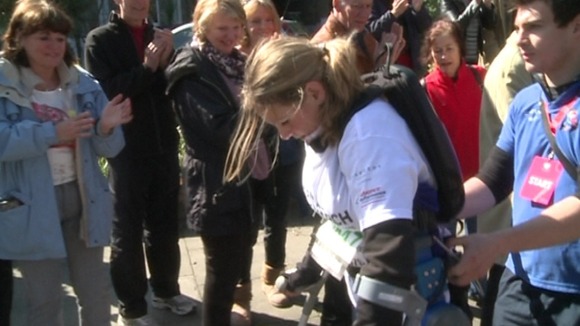 As the rest of the runners in the London Marathon get back to normal lives, one of those taking part won't reach the finish line for nearly a fortnight.
Claire Lomas, who was paralysed from the waist down, is using robotic legs to complete the 26 miles and raise money for charity.
Claire, from Eye Kettleby near Melton Mowbray, was paralysed in a horse riding accident in 2007.
She's been training for the event in the robotic suit which enables people with lower-limb paralysis to walk.
She hopes to raise fifty thousand pounds for Spinal Research.