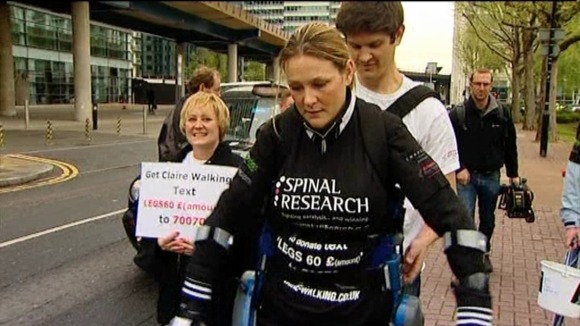 A paralysed woman from Leicestershire, who is walking the London marathon course using a "bionic suit" has been told that she won't get a medal, because she's taken too long to cover the distance.
Claire Lomas from Eye Kettleby, near Melton Mowbray, set off on April 22nd and is now on mile 18 at Canary Wharf. She hopes to finish all 26 miles on Tuesday.
Under London Marathon rules, competitors have to finish the course in less than 24 hours, but Claire Lomas is still several miles short of the finish on day 12.
For more on this story visit our national website.