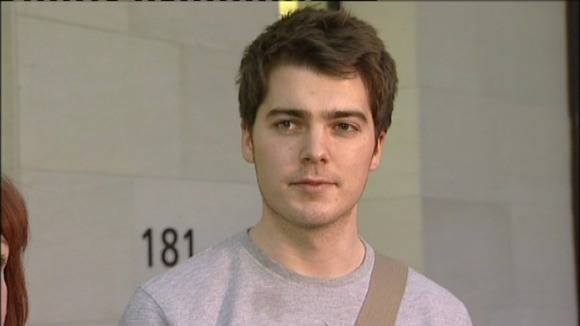 A student from Chesterfield who is facing extradition to the United States to face copyright charges is to lobby the the Leicester East MP Keith Vaz at Westminster today.
It follows the signing of the extradition order by Home Secretary Theresa May earlier this year.
Richard O'Dwyer set up TVshack.Net, a website offering links to pirated films and television programmes.
His equipment was seized by the US authorities with the support of British police back in November 2010.
The Americans want him to stand trial for breaching copyright laws in the US.
They say that the student raised almost £150,000 in advertising on the site which has now been shut down.
Keith Vaz MP chairs the Home Affairs Select Committee and will meet Richard O'Dwyer and his mother Julia this afternoon.
A petition challenging the extradition order has now raised more than 20,000 signatures.
Richard O'Dwyer claims that to provide links to websites is not an offence under British law so therefore he does not believe he should face a trial in America.
There is growing concern cross party concern about the whole extradition process which was established by a treaty back in 2003.
The liberal democrat President Tim Farron has described the bid for Mr O'Dwyer's extradition as 'ludicrous'.
Richard O'Dwyer and his mother say they will never give up their legal challenge.