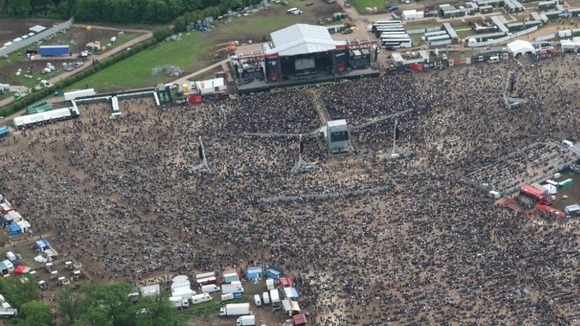 With just under four hours to go, Black Sabbath fans are making their way to the main stage at Download festival.
The festival in Donnington Park started on Friday and has seen over 100,000 people this weekend.
The festival got off with an uncertain start as severe rainfalls delayed the opening of the event by two hours.
However revellers have been enjoying the sunshine today and are certainly going to end on a high as world-famous Birmingham band Black Sabbath takes to the stage as the final act just before 23.00hrs tonight.