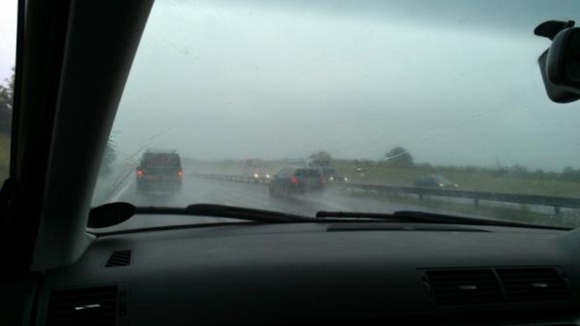 The Highways Agency is advising drivers to check the weather forecast and road conditions before travelling, as heavy rain is expected throughout the region today.
Simon Sheldon-Wilson at the Highways Agency said:
"I advise drivers to plan their journeys before setting out, check the weather and traffic conditions, leave extra time for their journeys if travel conditions are poor, and delay their journey if the weather becomes severe.
"Rain and spray can reduce visibility and when the road is wet it can take up to twice as long to stop so it makes sense to slow down when it's raining.
"It's also important to remember that surface water may affect motorways and major A roads where heavy rainfall occurs."