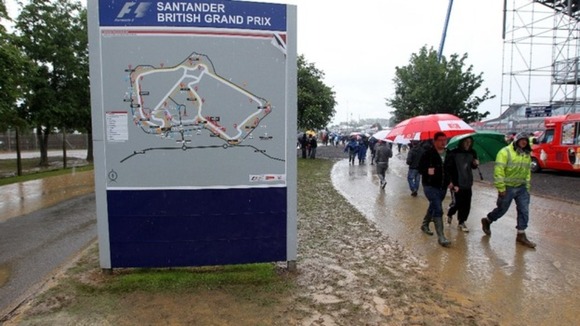 Silverstone have confirmed they are in a position to "accommodate all ticket holders" for Sunday's British Grand Prix.
Up to 30,000 spectators with public car park passes were advised to stay away from today's qualifying after constant rainfall yesterday left car parks resembling quagmires.
It was hoped that leaving those car parks empty for today would allow them to be in use tomorrow, when a capacity crowd of 125,000 is expected.