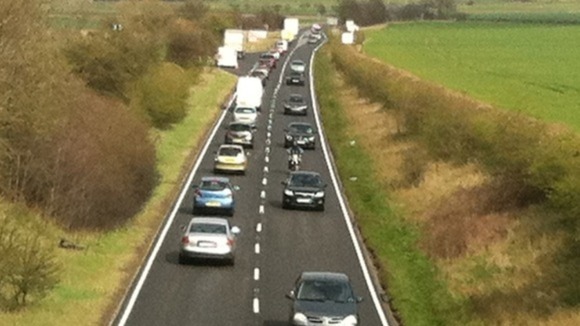 More than £20 million pounds of improvements to one of Nottinghamshire's main A roads will begin this month.
Nottinghamshire County Council say roadworks to turn the A453 into a dual carriageway will not cause major traffic delays.
The scheme is expected to be completed in late 2014. Work had originally not been due to begin until after 2015, the road currently has some of the worst traffic congestion in the county.
Nottinghamshire County Council says the scheme will be a major boost to the local economy and estimate that its improvement would bring £540 million to the economy.
The cost of the scheme is estimated to be between of £141m and £194m, with Nottinghamshire County Council contributing £20m and Rushcliffe Borough Council £500,000.
The road is regarded as a congestion and accident blackspot, but it's hoped the scheme will deal with these problems.