The family and friends of a man who died after being punched during a night out in Nottingham in July last year have cycled almost 200 miles in his memory.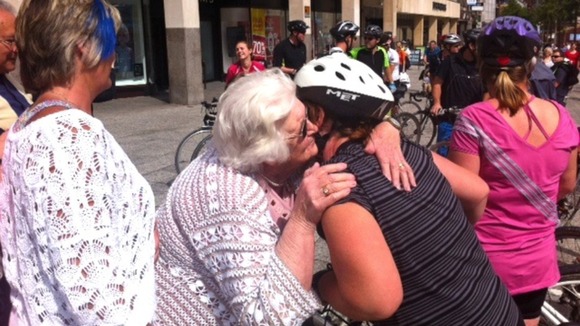 James Hodgkinson, 28, had travelled from London with his brother and father to watch a cricket match at Trent Bridge. As the three men enjoyed a drink at a bar in the Old Market Square, James was punched in an unprovoked attack. He fell to the floor and hit his head, and later died in hospital.
Around twenty-five members of his family and friends arrived in Old Market Square in Nottingham after a two-day bike ride that started in Suffolk on Friday.