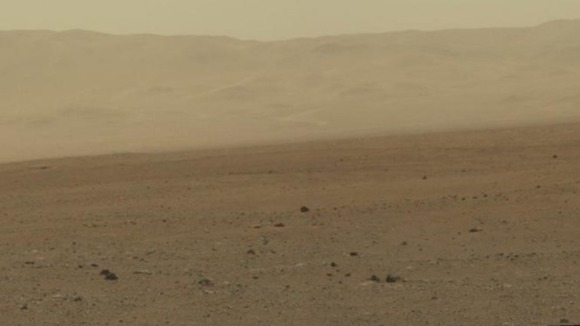 The first full-colour-image of Mars from NASA's Curiosity rover has been sent back to earth.
It comes as President Obama called the Curiosity scientists to congratulate them on successfully landing the rover on the Red Planet.
Over the next few years the rover will investigate the mountain's lower layers, which scientists think hold clues to past environmental change.
Dr John Bridges a scientist from the University of Leicester is leading the $2.5 billion dollar mission.