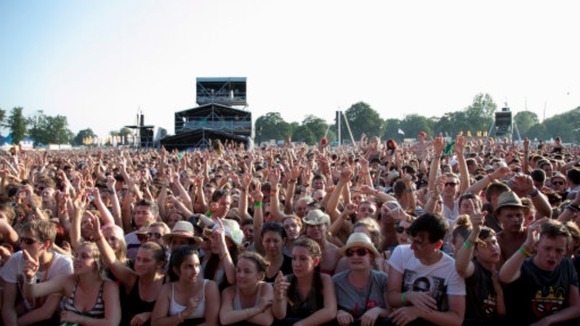 West Midlands Ambulance Service have treated 1,158 people over three days at V festival in Staffordshire.
One man died at the festival, in the early hours of Sunday morning. He was named as 22-year-old Timothy Brockhurst from Shropshire. Security guards administered CPR where he was found.
Paramedics and a doctor arrived shortly after and immediately took over and gave the man advanced life support at the scene before he was taken to the nearby onsite medical centre, whilst resuscitation efforts continued en route. He was pronounced dead a short time after.
On site ambulance crews were called out 254 times and 24 people were taken to hospital.
Many were treated on-site by one of 200 staff and volunteers from the West Midlands Ambulance Service, a medical management company and St John Ambulance.
"This year many of the patients were treated for medical issues and many already had pre-existing medical conditions."
West Midlands Ambulance Service spokeswoman.
Medical staff and volunteers remain on site today until the last of the campers have left.