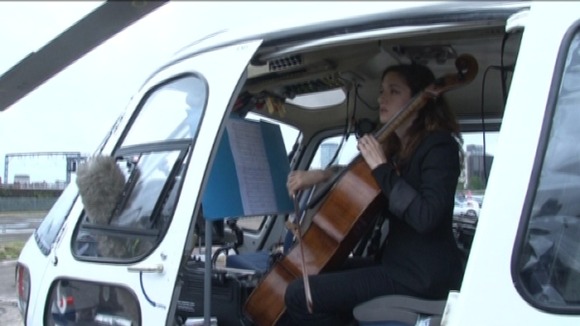 Tonight Birmingham is hosting a world operatic first, as a string quartet takes to the skies to perform in helicopters.
As part of the London 2012 Festival the Birmingham Opera Company are performing Mittwoch aus Licht by Karlheinz Stockhausen.
It's the first time the six hour long opera, which has a 150 strong cast, has been performed in its entirety.