130 teams from fire services all over the country have started competing in a two-day rescue challenge at Lincoln University.
They are showing off their rescue skills in five different scenarios.
Here they are practising recovering casualties from confined spaces in a mocked up collapsed building: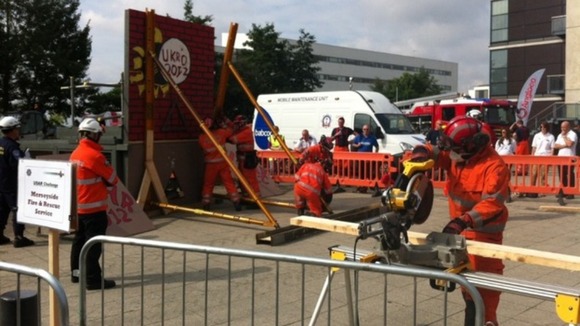 Another challenge sees teams competing to recover casualties who are injured while trapped at height on the side of a building.
With ladders not allowed they have no choice but to bring in extra ropes to reach those who are hurt and lower them to safety: