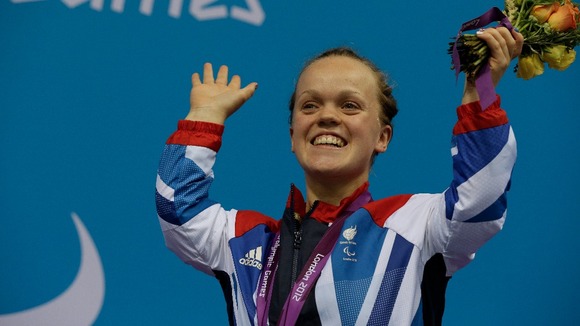 Ellie Simmonds' family say they were more relaxed about today's race which saw Ellie win gold after a 'nail-biting night in the Aquatic Centre at the weekend.
Despite a dramatic last length that saw the 17-year-old swimmer take the lead to beat the world record she set in her heat earlier today, the Simmonds family remained cool and collected, something that surprised crowds sitting near them.
Saturday's race saw Ellie beat Victoria Arlen by a 5 second margin and snatch the world record from her rival.
Her sister Katie aged 24, said: "This was a lot more relaxing than the other one, after this morning, we thought Okay, we can relax. All the other swimmers are scared that if Ellie can smell their feet, they're in trouble."