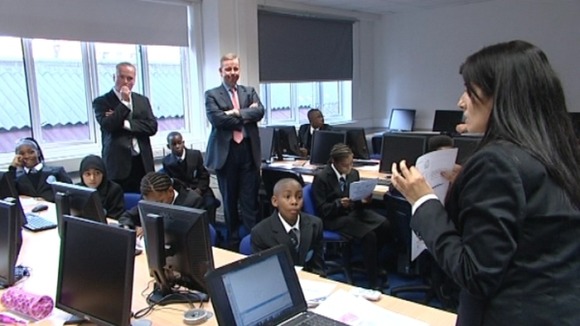 The Education Secretary Michael Gove has visited a new city centre school in Birmingham, which has been set up as a "free school" .
Perry Beeches II has been set up in an office block which is the former headquarters of Severn Trent.
The Free School concept means that it is free from local authority control, giving it more freedom to set its own agenda and involve parents in the running of the school.
It is one of more than 50 free schools opening across the country this month.