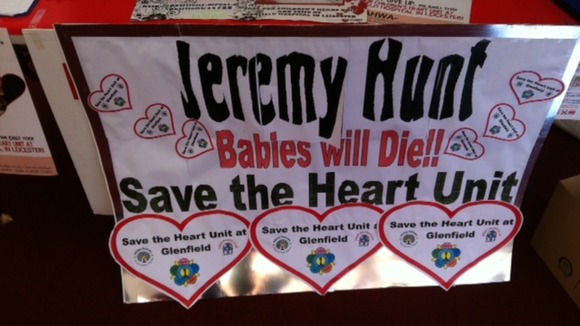 Campaigners protesting today in Leicester were hoping for a u-turn. The new Secretary of State for Health, Jeremy Hunt, has promised an initial review into the decision to relocate children's heart surgery services to Birmingham.
Fourteen-year-old Joseph Mann had two heart valve operations at Glenfield. His message to Mr Hunt was:
"Look over it properly. Look at everything. The experts, the reviews, everything. Look at it all properly."
His mother said,
"We're hoping that something new can be brought to light, and he'll reconsider."