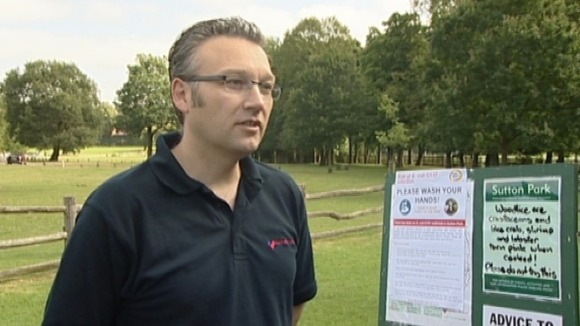 The Head of Parks at Birmingham City Council is hoping the recent outbreaks of e.coli at Sutton Parks won't keep people away from the area.
Seven patients including five children under the age of 8, have been infected with E. coli O157 in recent weeks. At least one is known to have been hospitalised.
Darren Share, Head fo Parks at Birmingham City Council, said: "Come along to the park but take precaution.
"We have signs up telling people what to do. Please wash your hands and make sure that children, especially those under eight, are kept away from grazing animals. Also look after your pets."