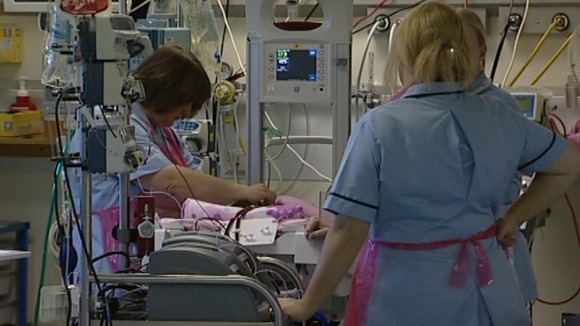 Nearly 200 campaigners from Leicester are expected to demonstrate on Parliament Square, in Westminster, today, in a bid to save Glenfield's Children's Heart Surgery Unit.
The silent protest will feature 50 children with red balloons, representing the 50 young lives that some clinicians have predicated could be put at risk if the specialist ECMO unit is moved to Birmingham.
The demonstration has been organised to highlight the risk of closing Glenfield's Paediatric Congenital Heart Surgery Unit, to the Government.
Liz Kendall, MP for Leicester West, will meet the group, along with other MPs, this morning.