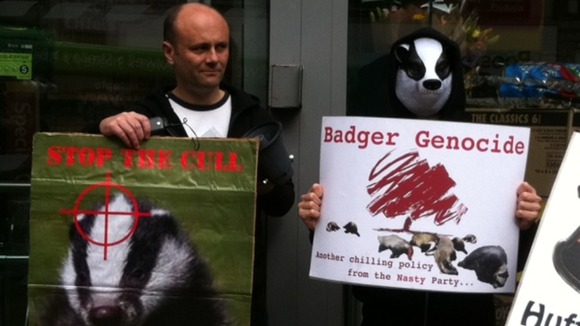 Animal activists in Nottingham city centre are protesting outside of a supermarket against the proposed badger cull this autumn.
They say they feel that supermarkets have an ethical responsibility to not sell products from farmers who cull the animals.
The government is proposing to cull badgers in an attempt to reduce the spread of Bovine TB, which is a major problem for UK farmers.