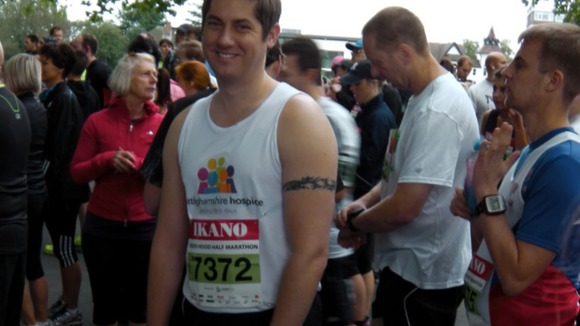 Thousands turned out in Nottingham today to take part in the Robin Hood Half Marathon.
Runners used a new route today which included views of the castle and Nottingham Forest Football Club.
One runner was former soldier David Thomas, he was raising money for a local hospice, he completed the race in 1hr and 43 mins.
Chris, the Managing Director of a local firm said "over 8,000 runners took part today, the route was good, the whole town was buzzing, a very big atmosphere today."