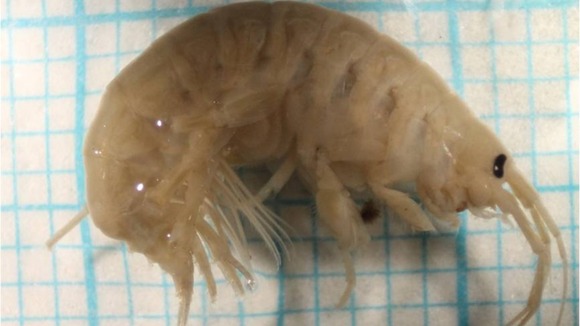 A shrimp (Dikerogammarus haemobaphes), which is a relative of the so-called 'killer shrimp' has been found on the River Severn at Tewkesbury and Bevere near Worcester and on two canals in Worcestershire. It is the first time it has been found in this country.
According to the Department for the Environment, Food and Rural Affairs (Defra) the ) is "a voracious predator [which] kills a range of native species, including young fish, and can significantly alter ecosystems".
But the Environment Agency is unsure what the impact of this new species will be. They say until they have further information it will be treated as a "high impact species" and have a team working to establish how far the shrimp has spread along the river.