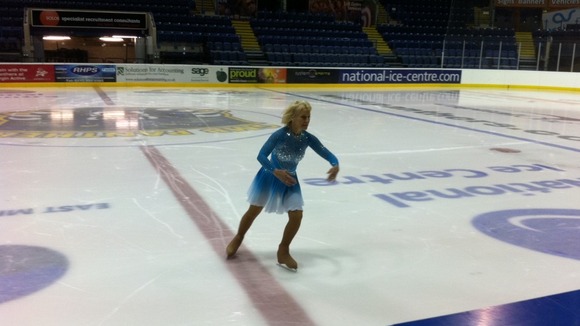 For the first time ever in the UK a project aimed at getting elderly people involved in ice skating has been launched.
Fitness expert Rosemary Conley took to the ice today in Nottingham Ice Arena to mark the launch of the campaign as commentator Colin Slater who opened the launch.
The sessions which available only to the over 50s, are being funded by Sport England as part of a drive to encourage older people to take part in sports.