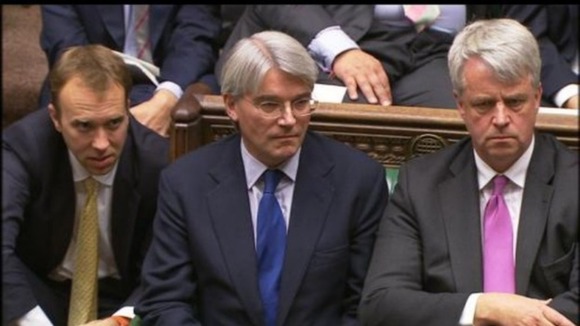 Ed Miliband called for Tory Chief Whip Andrew Mitchell to clarify what he said to police officers during his altercation outside the gates of Downing Street a few weeks ago in the House of Commons today.
During the exchange between the Labour leader and the Prime Minister Mr Mitchell appeared to deny having sworn at police, shaking his head and apparently mouthing "I didn't, I didn't" as Mr Miliband said that people who swear at police should be arrested.
In response, the Labour leader said: "He says from a sedentary position he didn't. Maybe he will tell us what he actually did say."
A senior Labour source later said that Mr Mitchell's apparent denial made it all the more essential for it to be made clear exactly what he did say.