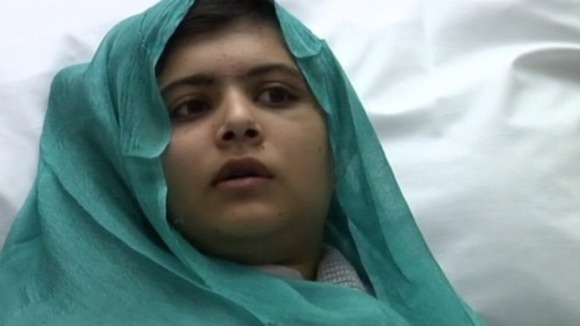 Malala, the schoolgirl shot by the Taliban for speaking out in support of education for girls has inspired the launch of a campaign.
The 15-year-old who was shot over a week ago at point blank range in Pakistan is recovering in Birmingham, receiving specialist treatment.
The campaign is called 'Because I am a girl urgent action appeal'.
On November 10, former Prime Minister Gordon Brown and the United Nations Special Envoy for Global Education will meet with Pakistan's Preseident Zardari to deliver a petition calling for urgent action to be taken.