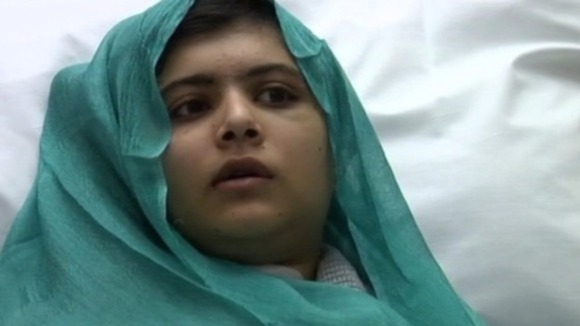 The Foreign Secretary, William Hague has met with the father of the schoolgirl in hospital after being shot by the Taliban for speaking out in support for education for girls.
Malala the 15-year-old girl was shot on a bus in Pakistan on 9 October and was then flown to the UK for specialist treatment which she is currently receiving at Queen Elizabeth Hospital in Birmingham.
The Foreign Secretary was also joined by the Pakistani Interior Minister, Rehman Malik and the Foreign Minister of the Uniter Arab Emirates.
Mr Hague said "We will stand by all those who, like Malala, are courageously defending the rights of women, in Pakistan and around the world."