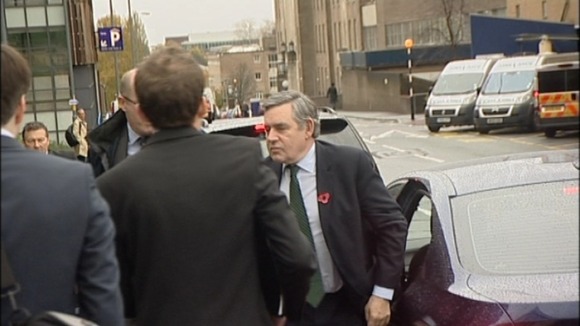 Former Prime Minister Gordon Brown is meeting in Birmingham with the family of the schoolgirl shot by the Taliban.
Brown who is currently UN Special Envoy on Education and Chairman Senate of Pakistan Syed Nayyar Hussain Bokhari arrived at Birmingham's Queen Elizabeth Hospital this morning.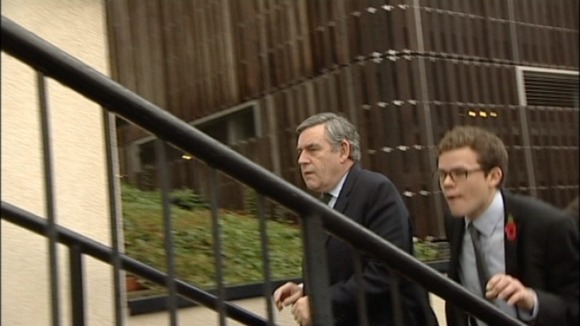 The 15-year-old schoolgirl Malala Yousafzai was shot two weeks ago at point-blank range on a bus in Pakistan for speaking out in support of education for girls. She was flown to Birmingham for specialist treatment.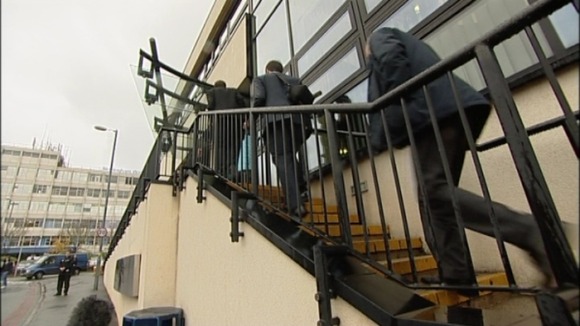 Malala has inspired the launch of a campaign calling for the support of education for girls in Pakistan.
Gordon Brown, the UN Special Envoy for Global Education declaring November 10th a global day of action for Malala and girls in Pakistan.
Mr Brown will travel to Pakistan to deliver to President Zardari the petition calling for support called I am Malala.