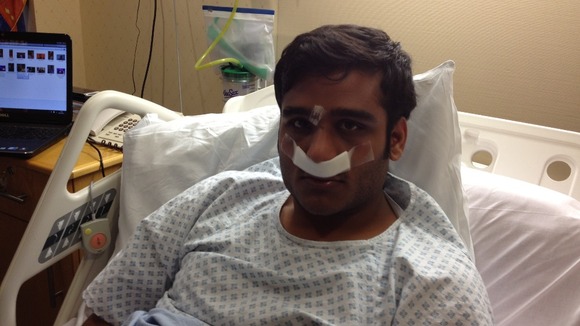 A British student shot in the head in Pakistan is recovering well from an operation in Birmingham to remove the bullet wedged in his skull.
Ummad Farooq was shot in Karachi on October 19th and had to be flown nearly 4000 miles back to the UK for specialist treatment. His brother died in the attack.
The one hour long procedure, carried out by surgeons at the Queen Elizabeth Hospital, has potentially saved the 22-year-old's sight.