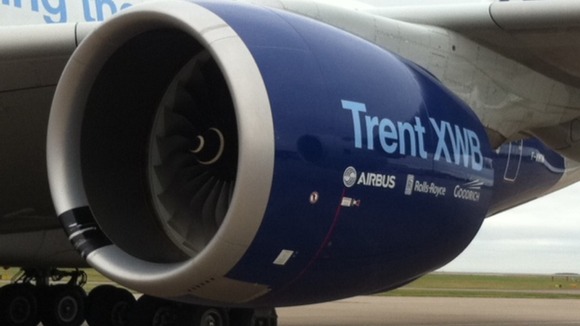 The world's largest passenger airliner is standing proudly on the runway at East Midlands Airport.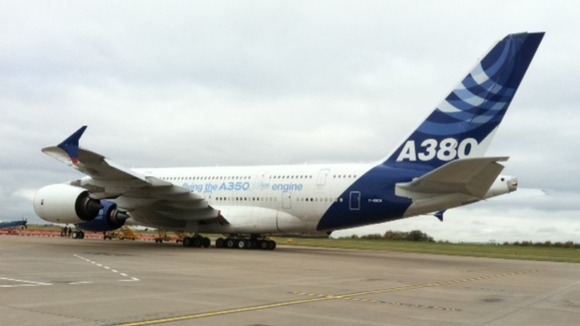 The plane, which is being used to test the new Rolls-Royce Trent XWB engine, has the capacity to carry up to 853 passengers. Due to its size some airports have had to expand to accommodate it.
When it leaves East Midlands Airport later today, the plane will also fly over the Rolls Royce site in Derby as a 'thank you' to employees.