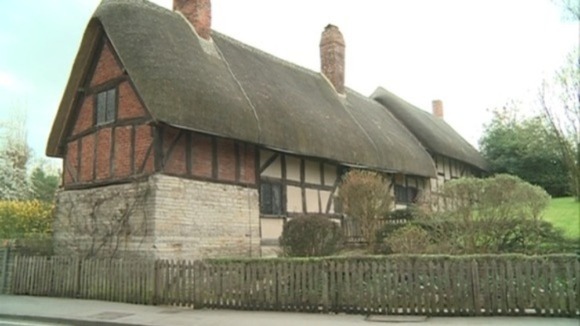 A social media campaign has been started to try to stop the building of 800 homes and a link road on land near Anne Hathaway's cottage in Stratford. It's a Grade 1 listed building.
The Shakespeare Birthplace Trust owns some of the land developers want to building on.
SAVE SHOTTERY aims to persuade trustees to say 'No' to the selling or leasing of the land to developers when they meet on Saturday 17th November.
Last week a Stratford MP criticised the plans to build on the greenfield land.
Mark Griffiths, SAVE SHOTTERY, said: "There's no time to lose - we've got a week to convince Shakespeare Birthplace Trust to save Shakespeare's Shottery for the nation and the world."