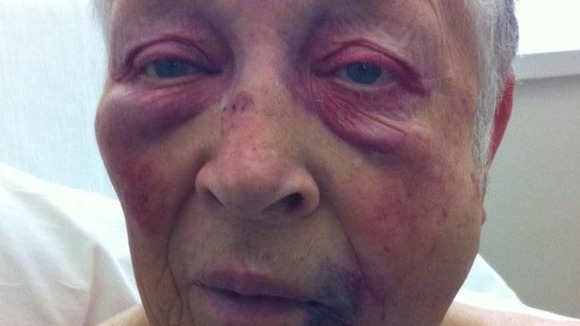 West Midlands Police have released a photo of a 78-year-old pensioner who was beaten and robbed outside his home in Birmingham last weekend.
William Hopkins suffered a fractured jaw following the attack.
His wallet was stolen along with his late wife's memorial card.
Mr Hopkins, said: "It was such a shocking attack and I don't remember much about what happened."
"As well as being left with a fractured jaw which means I can hardly eat, I also missed the remembrance parade on Sunday which is something I look forward to every year."