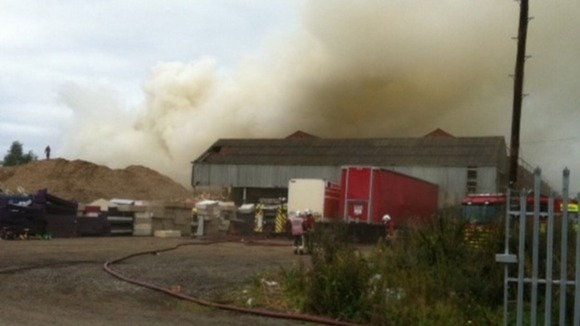 Tens of thousands of fish will be moved back to a stretch of the Erewash Canal after tests founds no sign of pollution.
The fire that burned for 60 days at a Stanton-by-Dale recycling plant, in Derbyshire, is thought to have been the cause of thousands of fish deaths after water used to extinguish the fire, ran into the canal contaminating and deoxygenating it.
More than 100,000 fish were rescued and moved upstream by the Environment Agency.
Now, the Canals and Rivers Trust is looking to bring fish back to the one-and-a-half-kilometre stretch of the canal that was cleared after recent tests found no signs of pollution.
The fire in the old Stanton Ironworks site, started on September 15. It was a blaze for nine days and was attended by 60 firefighters at its peak.