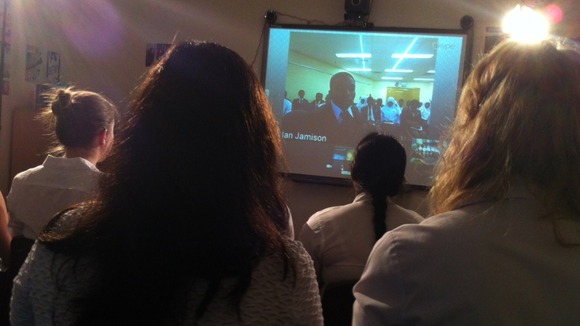 Students at Derby High School are holding a video conference with Christian and Muslim students in Nigeria, alongside Tony Blair and Bishop Welby.
The students in Derby are part of the Faith Foundation's Face to Faith schools programme.
They're discussing their different culturas and faiths and are finding a way to break barriers between young people.
The Face to Faith programme has been set up to connect young people all over the world directly to help address the challenges of the two faiths.
Tony Blair and Bishop Welby are in Nigeria to launch the new programme of Faith Foundation-led work in Nigeria to encourage religious reconciliation between Christians and Muslim communities.