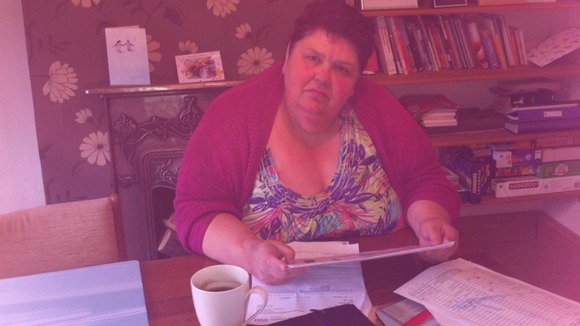 Yvonne Srawley from Shepshed in Leicestershire has lost her job and her home, in the last year.
She spent weeks sleeping on friends sofas with no money to live on.
In desperation for help, she turned to a charity in Loughborough called Enquire.
They help people with debt problems by catching creditors and helping them apply for the right benefits.
Since the recession began, Enquire have seen record numbers of new clients from all walks of life.
Last year, they had 25 new caseas a month; now it's 42 and over 80 people a week contact them for pratical help and support.
"Without them I wouldn't be be able to cope."
Yvonne Srawley.