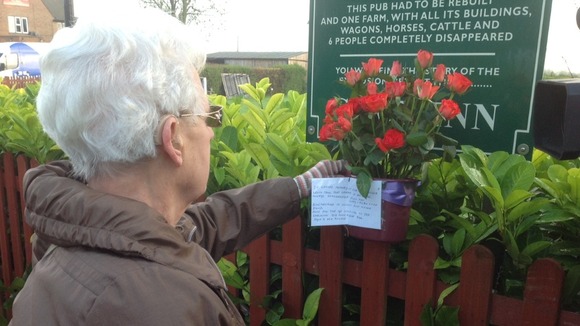 Villagers have gathered to remember loved ones who died in the World's biggest pre-nuclear explosion.
The Fauld explosion in Staffordshire rocked the village of Hanbury when it struck at 11 minutes past 11 on 27 November 1944.
4,000 tonnes of ammunition stored underground went up and killed 70 people.
Joyce McLeod was 17, her brother was 15 and was working in the mine wen the accident happened.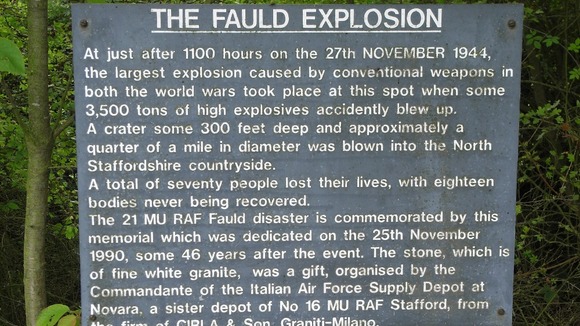 Another villager, Eileen, told me how her family suffered for years after the event in which her father died and says she feels the episode was forgotten while villagers had to live with aftermath.
Valerie Hardy, who was 8 at the time, still lives in the village and has written a book telling the story of what happened here. It's launched at the village pub this evening.