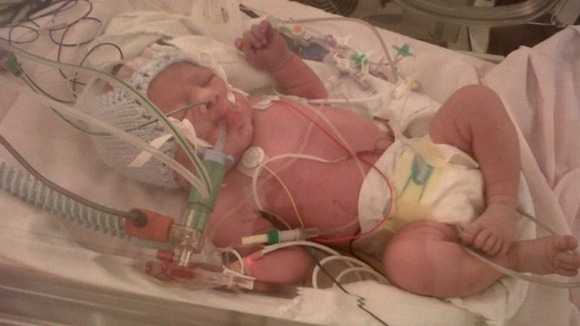 Vasa Praevia is caused by blood vessels from the umbilical cord crossing the birth canal, resulting in the death of an otherwise healthy baby.
If the condition is diagnosed early, then the survival rate is 100 per cent.
Rachel and Jamie Bonser from Bestwood in Nottinghamshire, lost their 3 day old baby Abigail in March 2010. Since then they have been campaigning for awareness of the condition and raising funds to pay for a telephone helpline for women who may be affected.
As it stands now women can only be scanned for the condition if they pay for it privately.
Rachel says that leaving the maternity unit empty handed as she did, made her determined that it shouldn't happen to other mothers.