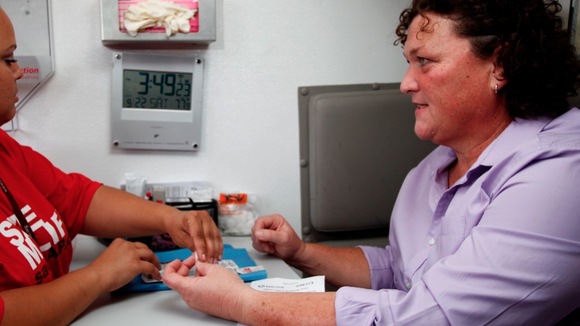 Birmingham's Heartlands Hospital will hold a celebration to mark its 20th anniversary as well as marking tomorrow's World AIDS Day.
The HIV service at the hospital will host a number of sports stars in an attempt to reduce the stigma which comes with be tested for HIV.
The Health Protection Agency says the number new cases of HIV in the West Midlands fell last year but rose in the East Midlands.