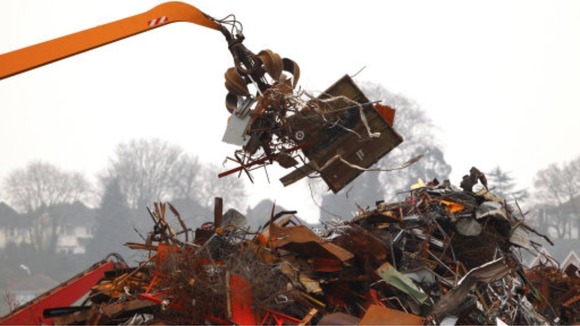 Cash transactions for scrap metal weighed in at recycling plants will be scrapped today.
It's in a bid to crack down on cable theft that's been plaguing the railway industry for years.
The Legal Aid, Sentencing and Punishment of Offenders Act has been amended to close loopholes that allows criminals to weigh their stolen scrap metal in, for cash.
Incidents of cable theft have dropped from more than 2,600 in 2011 to under 1,300 so far this year, but it is still considered high compared to recent years.
Under the change, all cash transactions for metal at recycling yards across the country will be outlawed to get rid of the "cash-in-hand, no questions asked" culture.