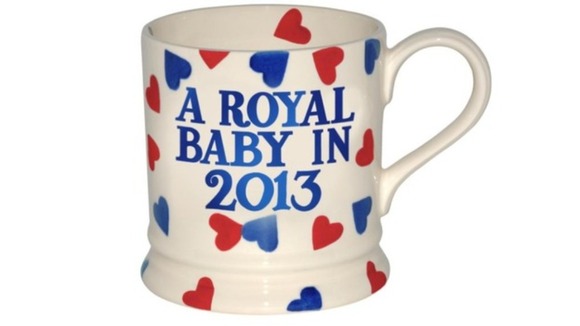 A pottery company is making special mugs to mark the birth of the royal baby.
Emma Bridgewater, based in Stoke-on-Trent, Staffordshire, started work on the mug yesterday (3 December).
Emma Bridgewater said: "I think we have been quite quick off the mark with this one, I'm sure it will be followed by another mug bearing the Royal baby's name next year.
"Matthew [Rice, co-founder] and I are unabashed royalists and were delighted to welcome both the Prince of Wales and Duke of York to our factory last year. These mugs are a treat to make."
More on this on the ITV National site.