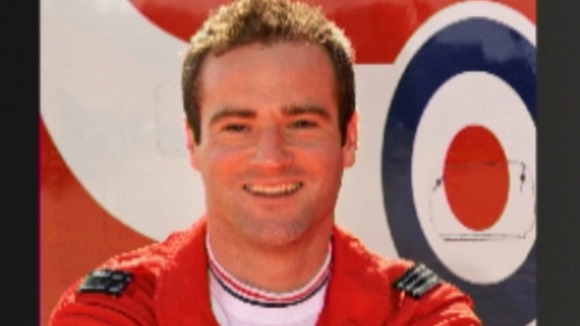 An inquest into the death of a Red Arrows Pilot has heard that he was likely to be unconscious moments before impact.
Flight Lieutenant Jon Egging, from Rutland, was killed when his Hawk Jet came down in a field during the Bournemouth Air Festval last August.
Investigators from the Military Aviation Authority said that he was likely to be knocked unconscious due to the G force experienced during the stunt display.
The court heard that if a braking manover into Bournmouth Airport had occured at six hundred and not five hundred feet he might have survived. The Inquest continues.