West Midlands Police dog handlers have been recognised for their bravery in the line of duty.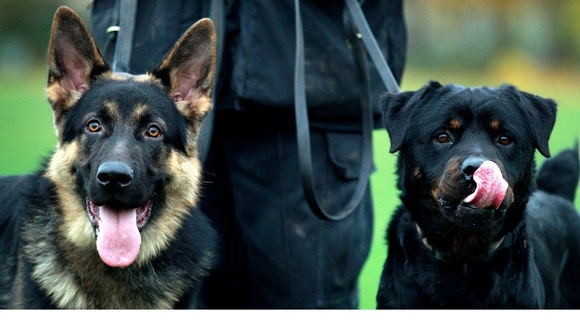 PC Paul King has been named as the force's Dog Handler of the Year for uncovering a £50,000 Handsworth drug haul which had been stitched into the back of an armchair and tracking down two gunmen hiding in bushes.
During the first night of rioting in August 2011, PC King's dog unit van came under attack from stones and bottles. They went on to arrest an off-licence robber and another looter.
PC Scott Moulsher has been honoured for the most courageous act of 2011. He and his German Shpherd, Aztec, squared-up to three hotel knife robbers.
PC Moulsher and Police Dog Aztec were first on the scene at a robbery in Coventry's Chace Hotel in April last year when they confronted three knifemen who'd already attacked a night porter.
The award coincides with the force showcasing some of their Police dogs on their website as part of their 'Letters of the Law' initiative.