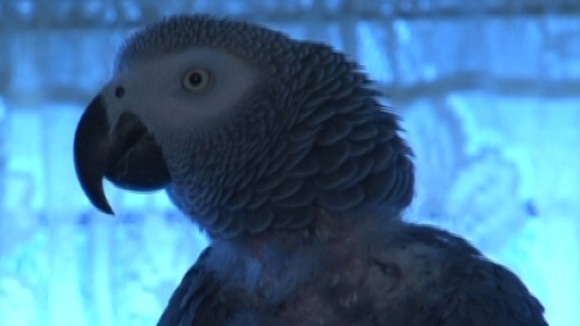 The famous saying goes that a dog is a man's best friend. However, ask Barbara Smith-Schafer and she'll tell you that her best friend is her parrot.
Barbara suffers from a sleeping disorder and claims her African Grey parrot has been a 'life saver' after learning to read the signs of her illness.
Dominic the parrot, who lives in Skegness in Lincolnshire, frantically flaps his wings and gnaws at Barbara's shoulder if he notices a dangerous pause in her breathing.