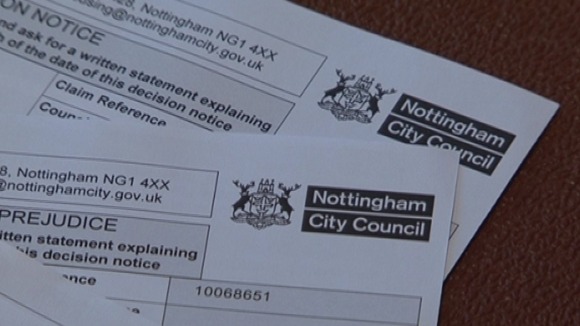 Families in Nottingham are facing huge debts after being overpaid benefits without their knowledge.
David Richmond now owes the council more than £3,500 in overpaid housing and council tax benefits.
Nottingham City Council say they have not been able to process people's changes of circumstance quickly enough, after a new government system was bought in.